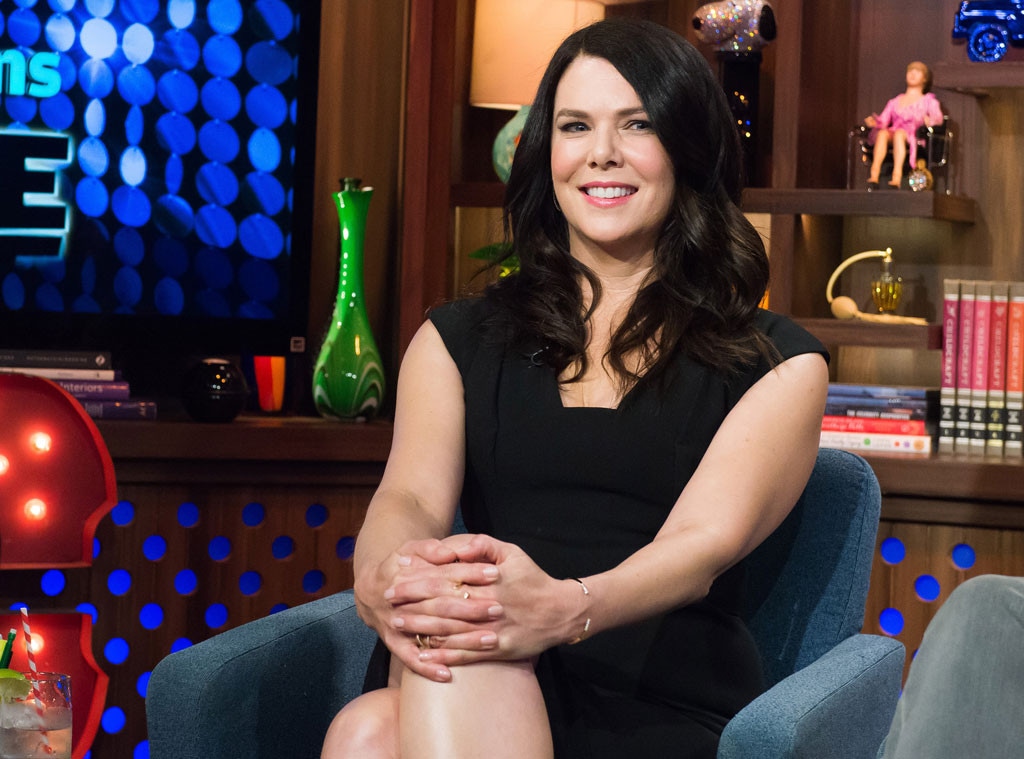 Charles Sykes/Bravo/NBCU Photo Bank via Getty Images
Lauren Graham was in a sharing mood on Wednesday's Watch What Happens Live. While everybody's favorite TV mom wouldn't say which of her TV daughters—Parenthood's Mae Whitman and Gilmore Girls' Alexis Bledel—she'd want as her own kid, she did reveal a juicy tidbit.
The question: Which one of Rory Gilmore's boyfriends would she want to hook up with in real life?
"Ooo! Would I want to? Oh, um, Milo? Milo. I'm a brunette person. Milo Ventimiglia," she said.
But don't worry. She's still with her real-life beau and former Parenthood costar Peter Krause. Graham gave the thumbs up when Andy Cohen asked their status.
During the after show, Graham revealed she watches Real Housewives of New York City, Real Housewives of Beverly Hills and Real Housewives of Orange County. So what would Lorelai Gilmore's perfect Real Housewives tagline be?
"'I'm a fast talker, but my heart moves at a snail's pace'...what does it even mean? It doesn't mean anything!"
Was there ever a moment in which Gilmore Girls jumped the shark in Graham's eyes? Cohen brought up Luke's random daughter, but Graham had a different plot in mind. "I don't know...There was also an episode where Kirk jumps into a giant pizza. That's just one where I remember thinking, 'Huh?' But that show was so whimsical you could kind of get away with it," she said.
During the show, Graham said she'd be down for a Gilmore Girls reunion, but cautioned she wasn't in charge of getting that made. "There's nothing standing in our way. There's, for sure, willingness," Graham said in the Today interview at the ATX TV Festival.
"I'm sorry, there's nothing in the works at the moment," creator Amy Sherman-Palladino said at ATX. "Nobody here hates each other...That's very important...if it ever happened, I promise you we'd do it correctly."