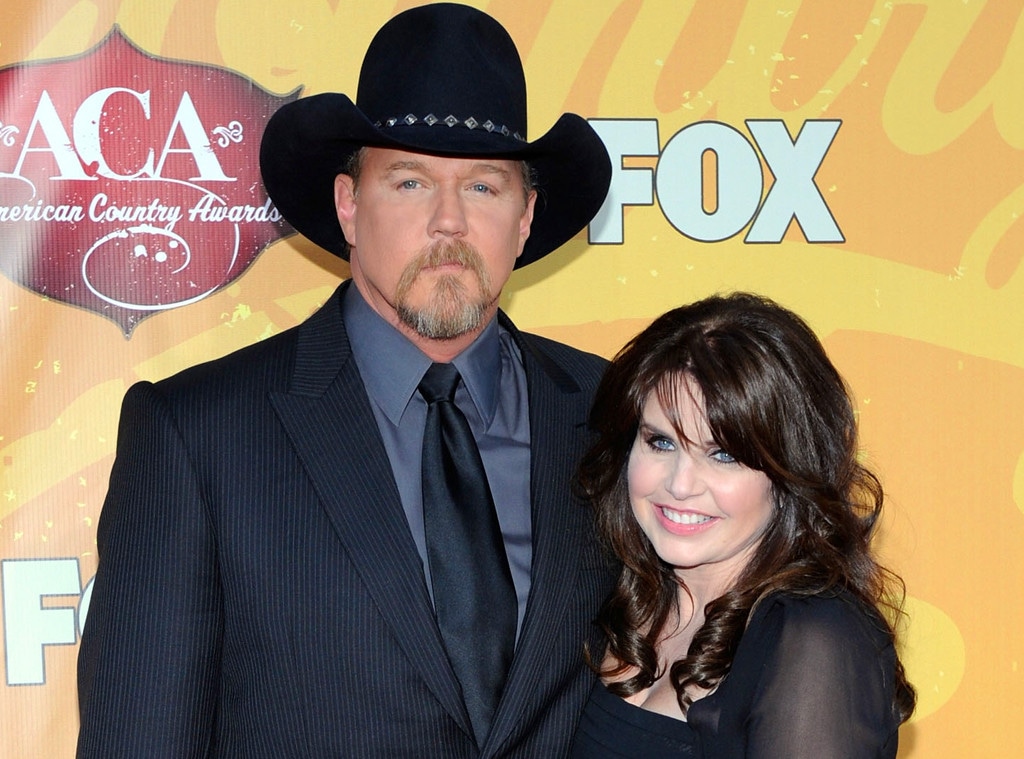 Ethan Miller/Getty Images
Trace Adkins and his wife of 17 years, Rhonda Atkins, are almost officially divorced—they just need a judge to sign off on the paperwork!
"The Adkins have settled their divorce amicably," the singer's lawyer Larry Hayes Jr. told E! News in a statement Wednesday. "Rhonda and Trace made this decision together in the best interest of their family. All that remains is for the court to approve the agreements that have been executed by them both.  An updated petition seeking such Court approval will be filed in the coming days."
Per TMZ, Trace and Rhonda agreed on a custody arrangement for their three daughters and worked out a property settlement agreement following private mediation. 
Rhonda field for divorce in March 2016, citing irreconcilable differences as the reason for the breakdown of their marriage. Per court documents obtained by E! News at the time, Rhonda asked for primary residential custody of the children and requested the singer be ordered to pay child support as well as her legal fees and alimony. The exact terms Trace and Rhonda ended up agreeing on in private mediation will not be known until the upcoming petition for divorce has been filed.
E! News can confirm that Rhonda's initial filing has been expunged from the records of the Williamson County, Tenn., clerks office. Based on the initial filing's dismissal, Radar Online reported that Trace and Rhonda were calling off their divorce. That report is "inaccurate," Trace's lawyer told E! News—as noted above, the singer's attorney said an updated petition for divorce will be filed in the coming days.
Prior to Rhonda's 2014 divorce filing, Trace entered into rehab after getting into an argument with an impersonator on a cruise ship. His rep confirmed to E! News at the time he had "entered a treatment facility after a setback in his battle with alcoholism." Specific details regarding the singer's treatment were not made public, and a rep requested the family's privacy be respected.
—Additional reporting by Lindsay Good & Baker Machado