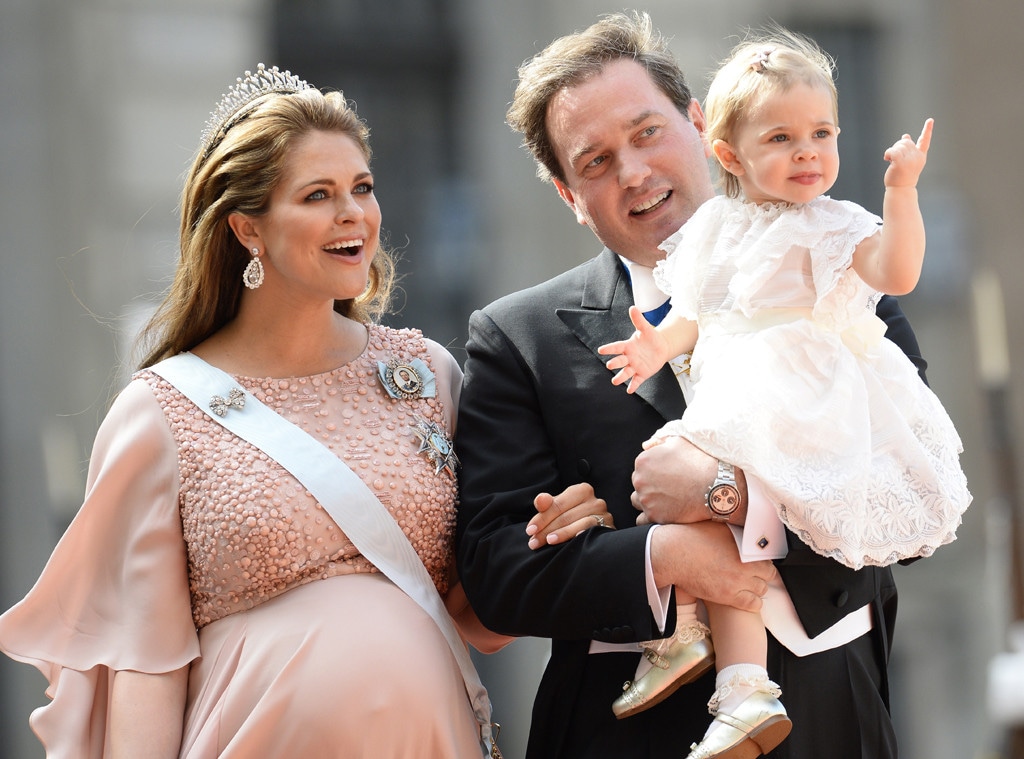 JONATHAN NACKSTRAND/AFP/Getty Images
Princess Madeleine of Sweden and husband Christopher O'Neill have named their newborn son Nicolas Paul Gustaf.
Her father King Carl Gustaf XVI, 69, revealed the news at a cabinet meeting at the Royal Palace, held in honor of the baby's birth. Madeleine, 33, the youngest of three children of the constitutional monarchy leader and wife Queen Silvia, 71, gave birth to the child on Monday.
"At the cabinet meeting, the king announced that the prince is named Nicolas Paul Gustaf," the Royal Palace said in a statement on Wednesday, adding that the baby will bear the title the Duke of Ångermanland, which is a province in Sweden.
The palace had also released an adorable photo of the newborn, whose middle name pay tribute to his late paternal grandfather, Paul Cesario O'Neill, who died in 2004, Swedish news outlet The Local reported, while Gustaf honors the king. The Local said Gustaf is a name many male members of the royal family have taken.
Nicolas joins big sister Princess Leonore, 1.
"Leonore thought he was a doll," The Local quoted their father as telling reporters on Tuesday, adding that the siblings' first meeting had gone well.
Madeleine and Chris, 40, welcomed their new baby two days after attending the wedding of her brother, Prince Carl Philip, 36, to Sofia Hellqvist, 30, now known as Princess Sofia.
Nicolas is now the sixth in line to the throne in Sweden, where the monarch has no political power, after his aunt Crown Princess Victoria, 37, her daughter Princess Estelle, 3, Carl Philip and the child's mother and sister.