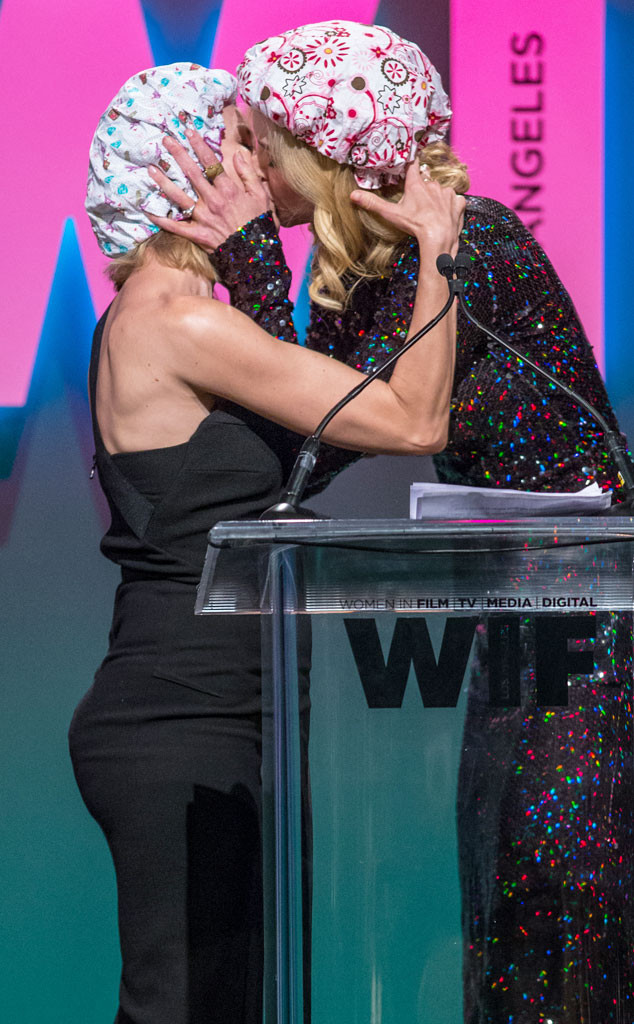 Paul A. Hebert/Invision/AP
It took her 33 years to do it, but Nicole Kidman finally got to kiss a woman while wearing a shower cap.
Yup, you read that right.
Let me explain...
After giving a powerful speech about female empowerment last night at the Women In Film's Crystal + Lucy Awards, Kidman and Naomi Watts each slipped on a shower cap and pseudo made out on stage.
This all goes back to a time way before Kidman, 47, was a world famous Oscar winning actress.
Kidman recalled that when she was 14 years old, then aspiring director Jane Campion offered her a role in her student film, A Girls Own Story.