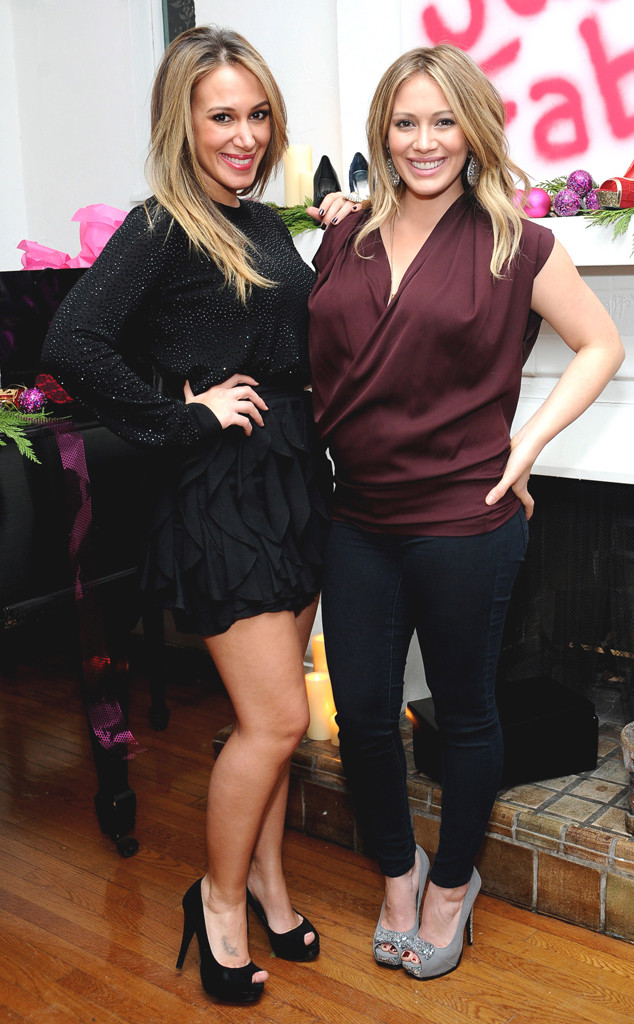 Stefanie Keenan/WireImage
Hilary Duff is ready to come clean about her sister's mothering skills.
Just a little more than a month after Haylie Duff welcomed her first child with fiancé Matt Rosenberg, the new mom's sibling has witnessed a lot in the family's new dynamic.
But as it turns out, Hilary couldn't be more impressed with her sister's parenting abilities.
"She's doing great and I'm so proud of her," Hilary gushed to E! News as her new album Breathe In. Breathe Out hits stores today. "She's really a natural mom."
She added, "She has the baby on a schedule already and she's like four-weeks-old. Little baby Ryan is a cutie."