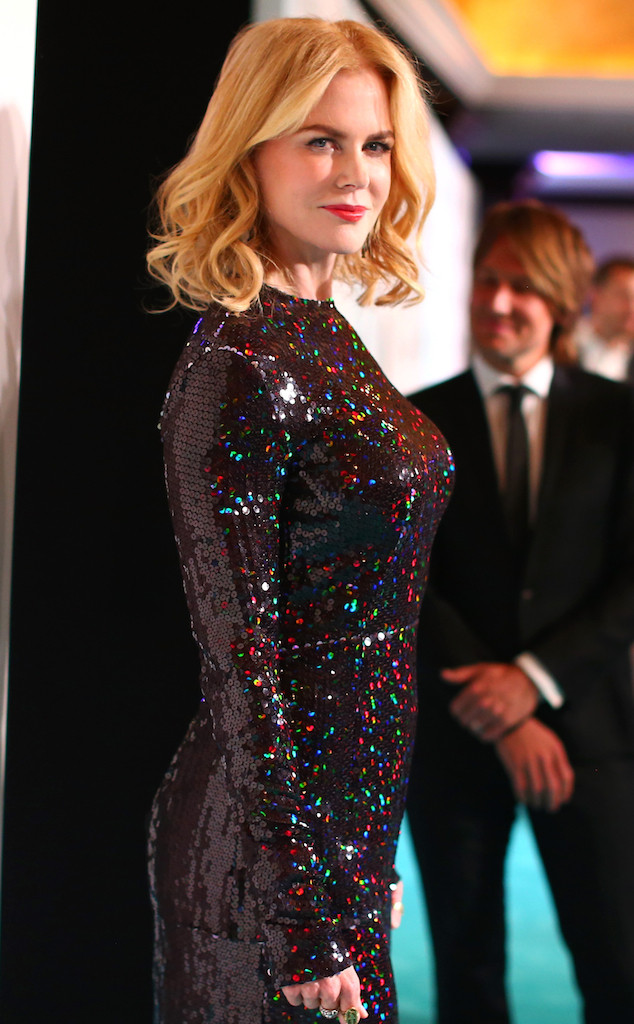 Mark Davis/Getty Images for Women in Film
Nicole Kidman has a lot going on in the next couple of weeks.
Not only does she turn 48 on June 20, but her and Keith Urban's ninth wedding anniversary is June 25.
I caught up with the Oscar winner tonight at the Women in Film's Crystal + Lucy Awards and asked how she planned to celebrate the two milestones.
"Keith is doing a gig so I'm going with him," Kidman said of their anniversary. "I'll be dancing on the side of the stage and kissing him when he comes off."
No big dinner plans? "He's going to organize that," Kidman said.