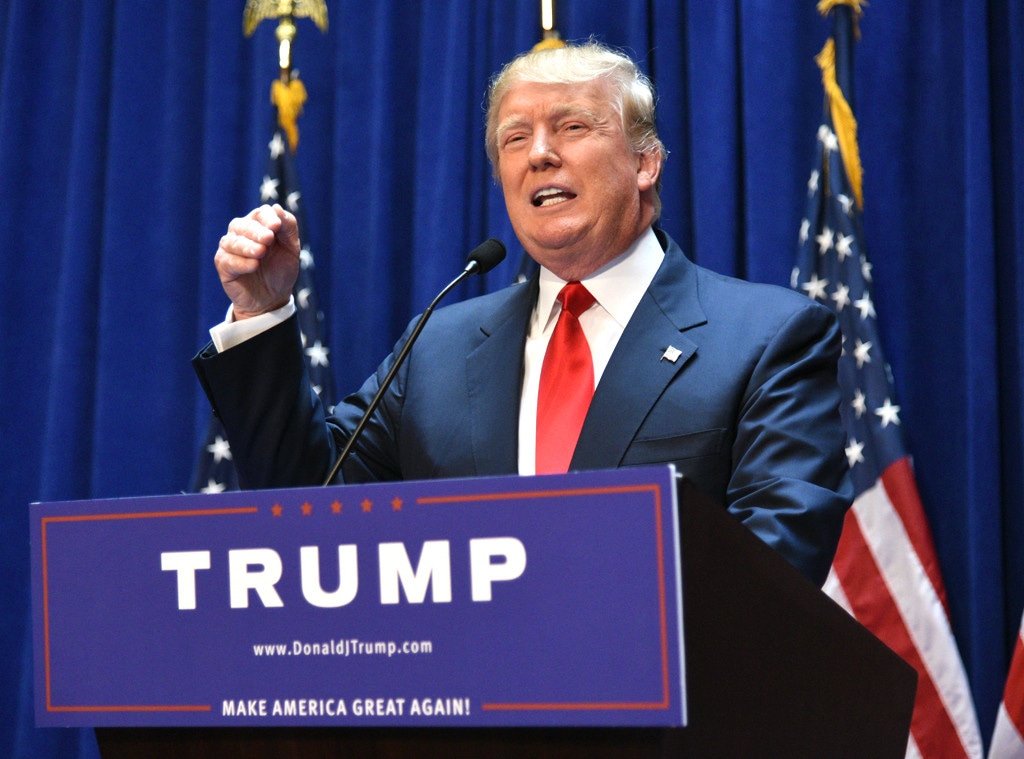 Erik Pendzich/REX USA
It's only been hours since Donald Trump announced he's running for president and fact-checkers are already hard at work scrutinizing his many claims.
During this morning's announcement the Republican entrepreneur stated he's worth nearly $9 billion ($8,737,540,000 to be exact). However, Forbes begs to differ.
The magazine claims Trump's net worth is actually $4.1 billion, less that half of what he told the American people when he made his bid on Tuesday.
According to Forbes, Trump's commercial properties are worth $1.3 billion while his residential properties come in at $410 million. Between various other properties, properties in development, real estate licensing deals, the Trump brand, his various beauty pageants and other assets, Trump is worth just over $4 billion, meaning he exaggerated by over 100 percent.
"I'm really rich," Trump boasted during his announcement this morning. "I'm proud of my net worth. I've done an amazing job."
Trump also attacked Obamacare, which he referred to as "the disaster called the big lie."
"I have a great love for our country, but it is a country that is in serious trouble. We have lost the respect of the entire world. Americans deserve better than what they get from their politicians—who are all talk and no action!" he added. "I have built a great company, created thousands of jobs and built a tremendous net worth with some of the finest and most prestigious assets in the world—and very little debt! All Americans deserve the same opportunity."