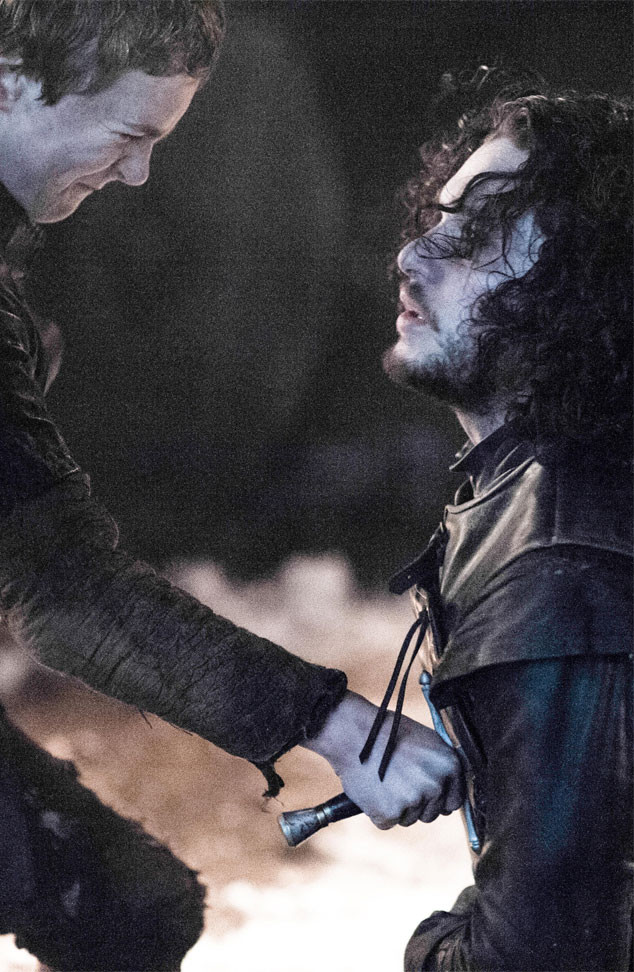 HBO
Oh, Game of Thrones. What have you done to us?!
Ever since that shocker-upon-shocker season five finale on Sunday, we have done little more than ponder the show's greatest unanswered questions!
Some have been answered definitively. Some…we just have our best theories.
Check out where we stand on GOT's lingering questions that many of you have been asking/tweeting/screaming to all the gods old and new:
(Note: Nothing truly spoilery below because nothing is book-sourced information.)
1. Why did Jon Snow have to die?
Answer: He did in the books. As executive producer David Benoiff puts it, "This is obviously a big deal, the death of Jon Snow. This is something we've been thinking about for a long, long time…And Ollie being the one who drives in the last knife makes it all the more horrible because on some level he's failed this kid that he wanted very, very badly to do right by. It's one of the great conflicts that makes us love the books sand this saga. Ultimately it's not about good versus evil, it's about people of good intentions who come into conflict with each other because they have very different views of the world. And unfortunately, it did not work out well for Jon Snow in this case."
Short answer: TO RIP OUR EVER-LOVING HEARTS OUT AND MAKE US QUESTION WHY WE WERE EVEN BORN.