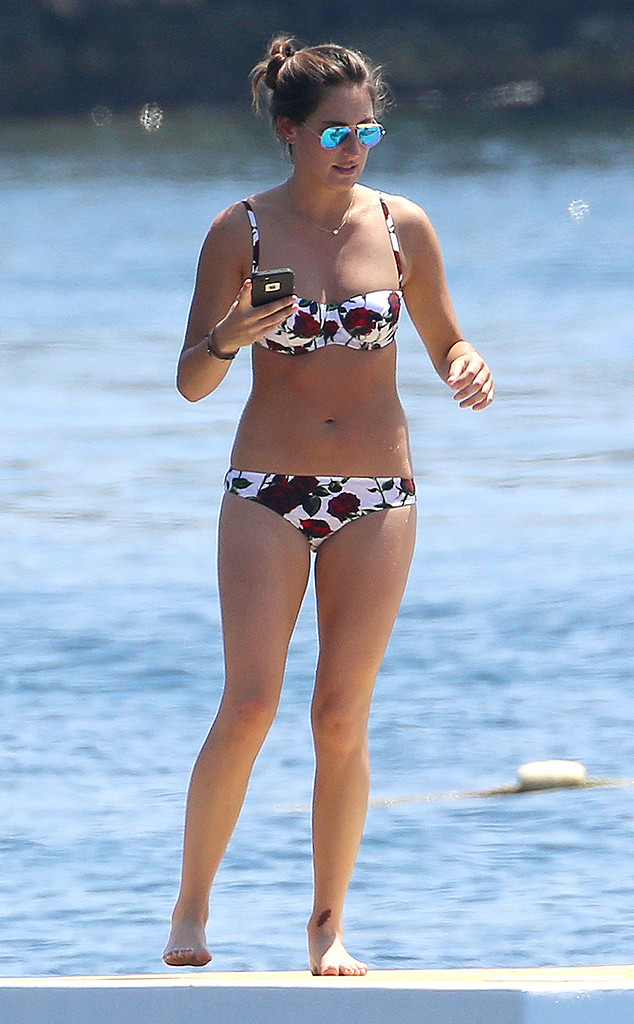 FAMEFLYNET PICTURES
Bruce Springsteen's daughter is on fire!
Many may know the rock star for his classic hits including "Born in the U.S.A." and "Dancing in the Dark." But while on vacation in the South of France last week, the singer was totally overshadowed by his beautiful daughter Jessica Springsteen.
The 23-year-old was spotted enjoying an afternoon by the water with friends as she donned a red rose patterned bikini. She also soaked up the sun by lying out on a dock.
"Catching some z's on the #floatingdoc," she wrote on Instagram. "St Tropez ➡Cannes."