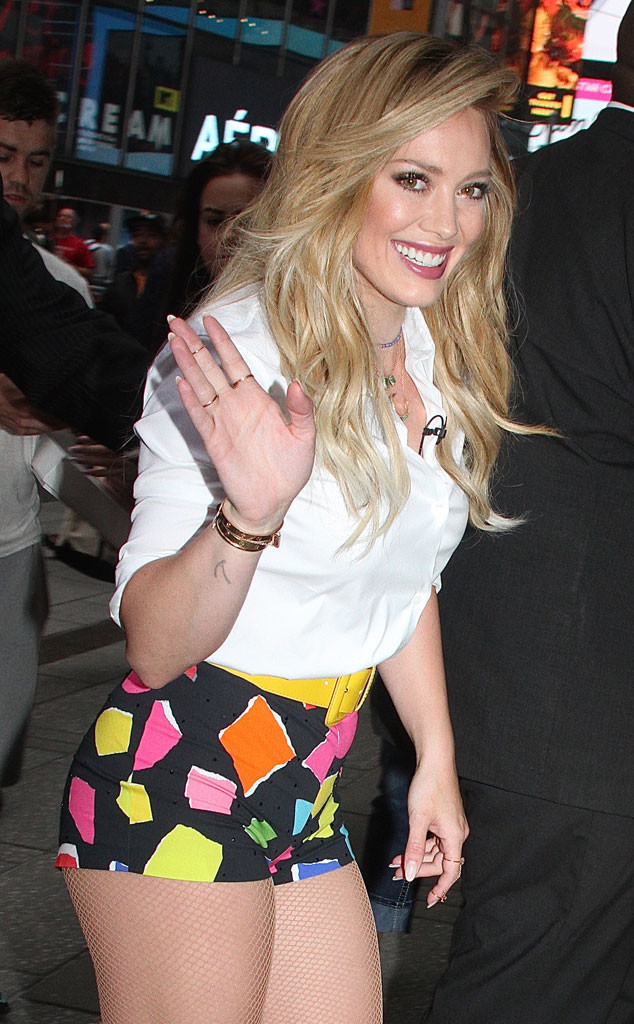 Fortunata/Splash News
Who wears short shorts? Hilary Duff—and she pairs those suckers with fishnet tights, too!
The 27-year-old "Sparks" singer stepped out Tuesday morning in New York City wearing some itty-bitty hot pants! These brightly-patterned trousers were tiny, and they sure showcased the Duffster's fit figure.
The erstwhile Disney star paired her leggy look with black ankle booties, some sexy stockings (in a nude fishnet pattern, of course), a bold yellow belt and a white button-down shirt. Clearly, Hilary's in great shape—but even she has her insecure moments!