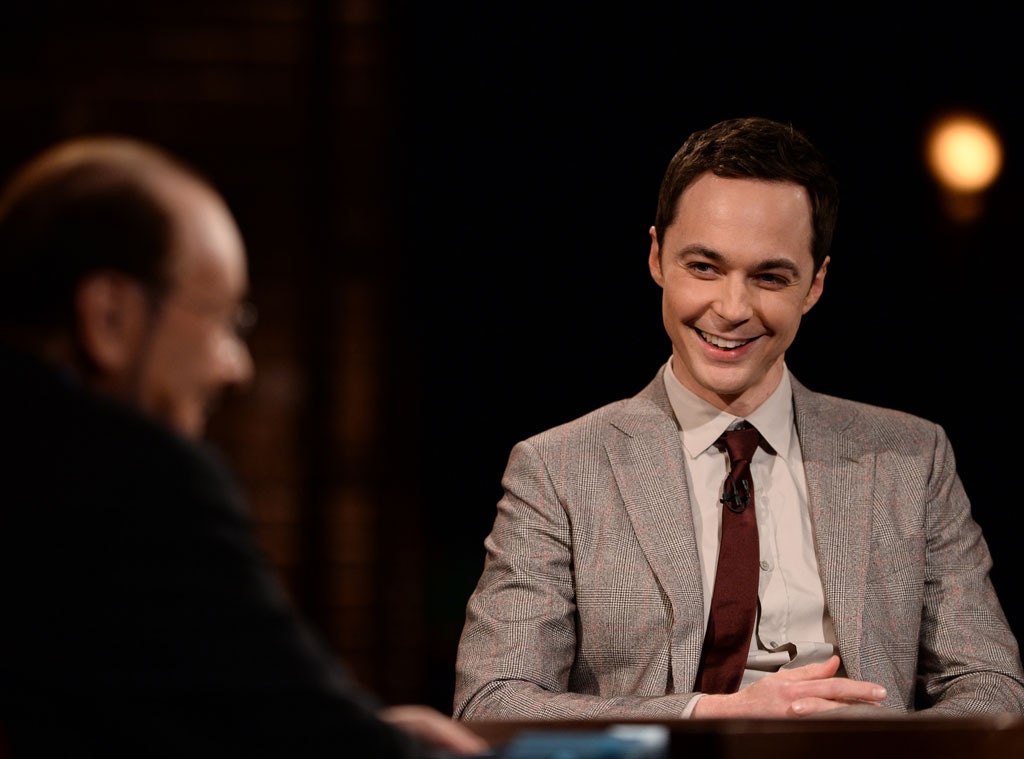 Anthony Behar/Bravo
Jim Parsons says he wasn't exactly living a closeted life, but when a reporter asked him a question and outed him as a gay man, he was relieved.
Parsons sat down with James Lipton on Inside the Actors Studio to discuss all things, from playing God on Broadway in An Act of God to his Emmy-winning work on The Big Bang Theory and his role in HBO's The Normal Heart. Lipton asked Parsons if he was pained living a closeted life, but Parsons said that wasn't the case with him.
"I never had a coming out piece, I just didn't mention it," Parsons says in the exclusive clip below. "I took Todd with me to events…and then finally one day while working on Harvey I did a piece with Patrick Healy for The New York Times and he just point-blank asked, 'Was working on The Normal Heart meaningful to you as a gay man?' And I was like, 'Well, yeah. Yeah.' And what a wonderful…I can't tell you what a wonderful thing that was, what a gift he gave me with one question. It was suddenly out there and official."
Parsons has been with partner Todd Spiewak since 2002. How did they meet? Parsons and Spiewak told the Inside the Actors Studio host it was a blind date…at a karaoke bar of all places. "I hate karaoke. Oh my god do I hate—Tell them what song you sang," Parsons said to Spiewak.
The answer? Wait for it…
"I Found Someone."
Catch the full episode on Thursday, June 18 at 8 p.m. on Bravo.
(E! and Bravo are both part of the NBCUniversal family.)