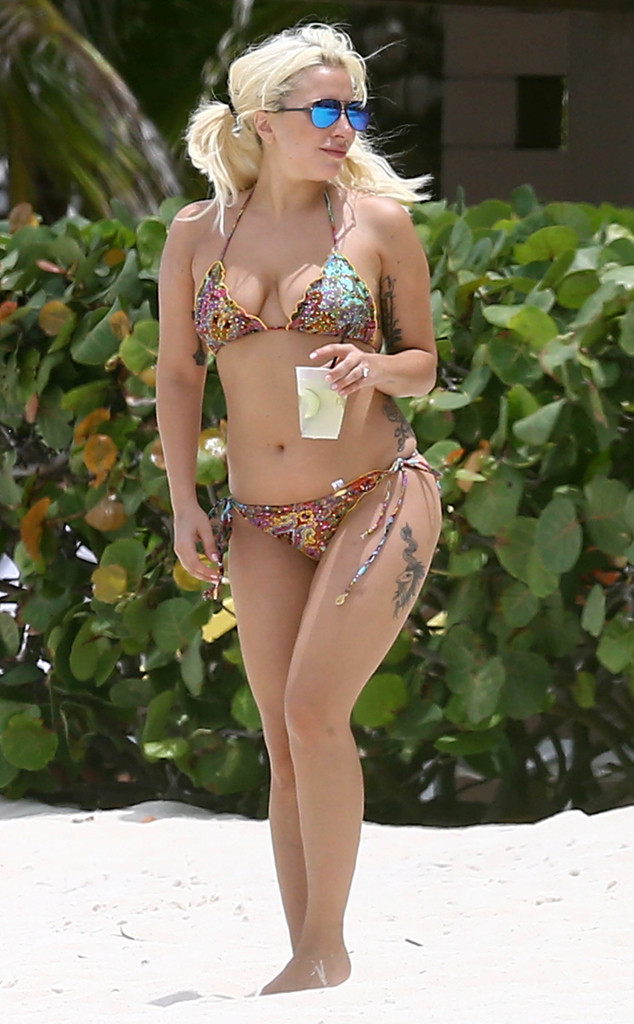 MAVRIXONLINE.COM/FAMEFLYNET
Lady Gaga is doing vacation how vacation should be done—chilling on a beach with a drink in hand!
Taking a break from her tour with Tony Bennett, Mother Monster was spotted hanging out by the Bahamian ocean in the teeniest bikini of all time. OK, so it's not a total vacation! She was on the island because she and her partner in crime performed at the Atlantis Paradise Island resort. Obviously they're taking some time to relax before they head back to New York City for a performance Friday.
From the front, the "Bad Romance" singer's suit looks like your average triangle bikini that's spiffed up with some scalloped edging. From the back, however, is where Taylor Kinney's better half flaunted her best assets in a thong-style bottom. No wonder the entertainer is so proud of her curves; she looks great! She also had her hair tied into pigtails, which has been a go-to look for her lately.