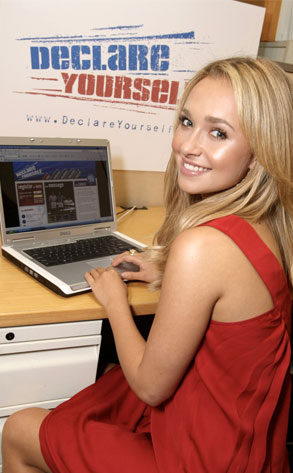 Eric Charbonneau/WireImage.com
How do big actors manage to put their money where their mouth is and get out and vote? Will I see them at the local community center, standing in line?
—Kyra, Santa Monica
Well, in case you're wondering exactly how Pitbull will be casting his ballot for Barack Obama, live in darkness no longer. If he can, he tells me, the rapper will go to the polls in Miami, and in person.
"I might have to vote by mail due to my schedule," he told me Friday, "but I prefer to vote in person, so people will understand and see how much I respect the power of voting."
Also, prison-bound rapper T.I. cast an in-person ballot last week in Georgia. But what about your favorite sanctimonious A-listers? How do they cast their votes? Turns out they have their own way of remaining enfranchised...