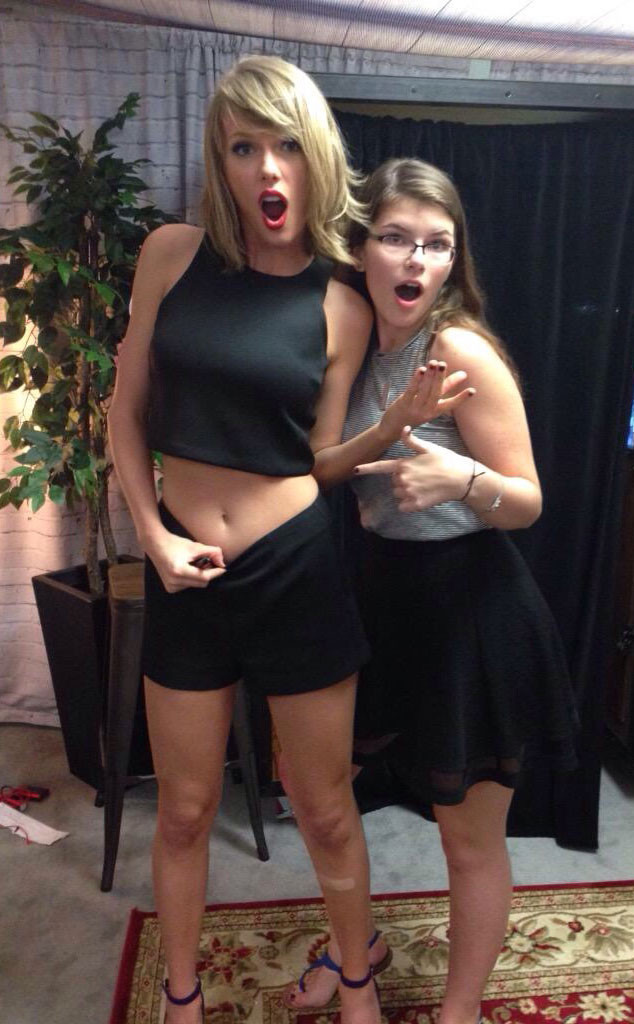 Reddit
Taylor Swifts belly button sure gets a lot of attention—especially for an innie!
The crop-top-wearing singer used to be adamantly anti-navel (as she told Lucky magazine last year, she quite purposefully hadn't ever shown "evidence of a belly button" in any public appearances up to that point). By early 2015, though, Tay bust out that belly button for all of Instagram to see (this was to keep the paparazzi from making a profit, she said).
Since then, T.Swift's bellybutton has shown up in a handful of photos—including one picture on Reddit's r/photoshopbattles sub. So after OP (original poster) threw out this PsBattle, the Redditors went wild posting their Photoshopped imgur links in the comments!