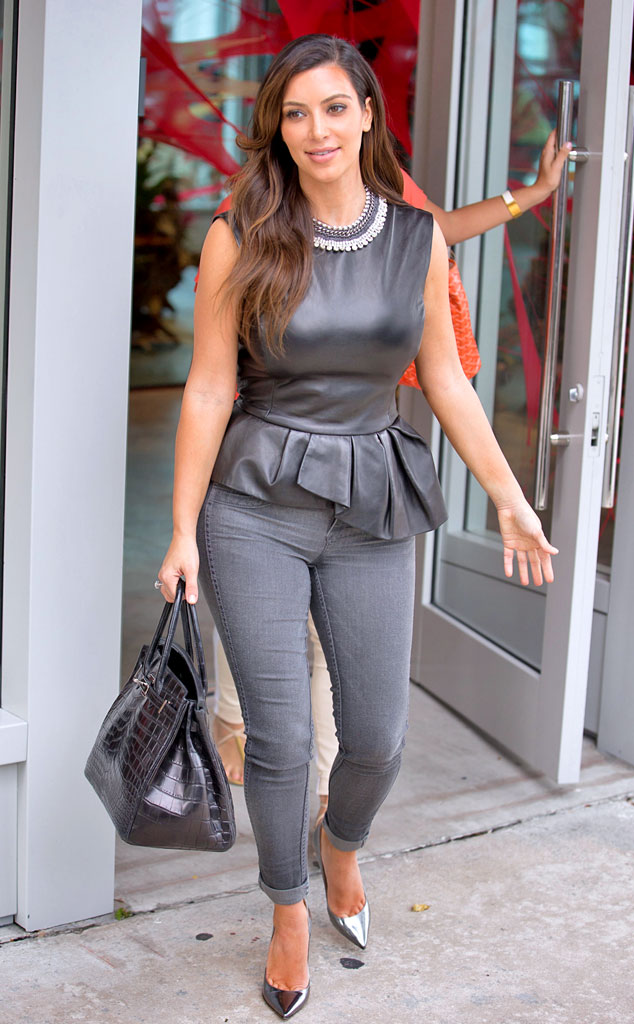 Splash News
10 years down the road, Kim Kardashian predicts she'll "still be the queen of contouring," but will "selfies still be a thing"?
Those are the questions the Keeping Up With the Kardashians stunner is asking in a letter she penned to her future self in 2025 for Glamour magazine, in which she shares her personal hopes for the future as well as her wishes for her famous family.
"Dear Kim, when you read this, you'll be 10 years older in the year 2025. I hope this is where you are," the 34-year-old E! star begins.
"When it comes to how you'll feel about your body, remember to be kind to yourself and enjoy how you look now because you're not getting any younger. May you continue to feel blessed and grateful."