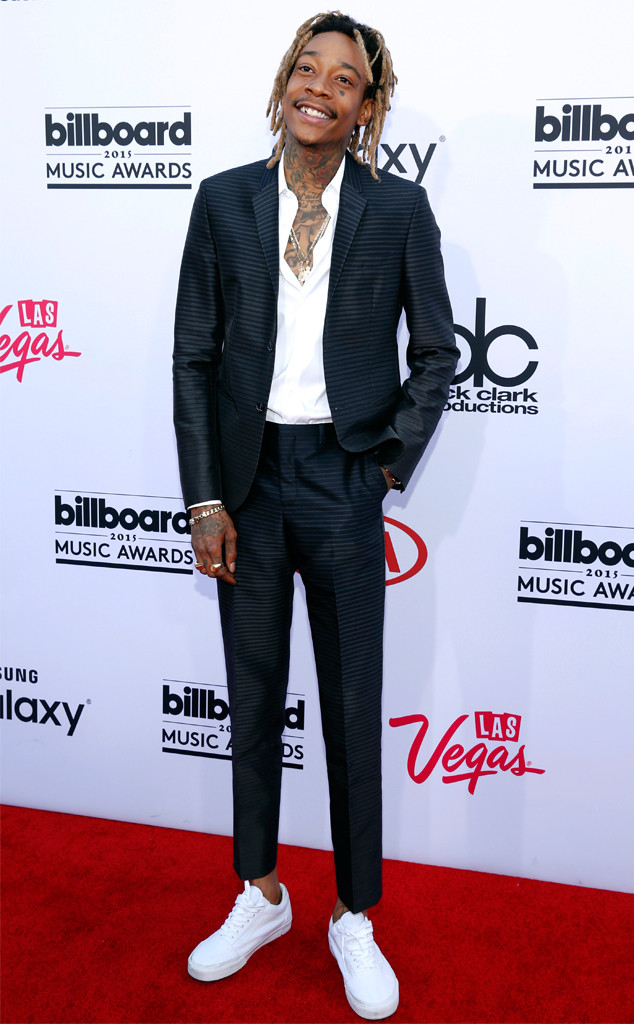 Eric Jamison/Invision/AP
Wiz Khalifa has probably thought twice about trying to join the mile-high club since his arrest in Texas.
The rapper has cut a deal in his marijuana possession case stemming from his May 25, 2014, bust at El Paso International Airport, pleading guilty Monday to misdemeanor possession of paraphernalia and agreeing to pay a $500 fine.
Khalifa, whose real name is Cameron Thomaz, did not appear personally in court to enter the plea.
Of course, the most memorable aspect of this case is not the .5 grams of weed that police say Wiz had in his bag when he tried to board his flight.