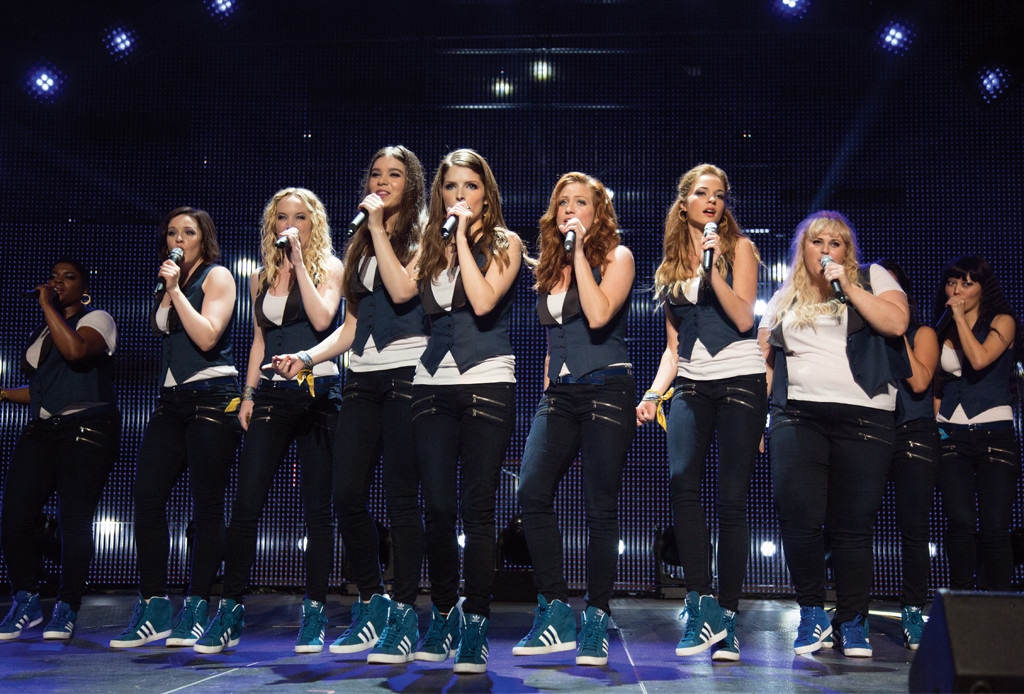 Universal Pictures
Bella-isimo!
Pitch Perfect 3, green-lighted last week by Universal after the as-projected successful opening of the hotly anticipated Pitch Perfect 2, will hit theaters July 21, 2017, the studio announced Monday.
We'll have to make sure that harmonizes with our summer plans...two years from now...
And while we've got a bit of a wish list as to who we'd like to see competing for or against the Bellas when the franchise becomes a trilogy (can we get a high C, Lady Gaga?!), Anna Kendrick and Rebel Wilson confirmed today that they'll be back for more.
"Happening #3," Kendrick, who's been positively rocking bangs for the last couple of weeks, held up three fingers in a selfie.
Wilson added, "I know I spilt the beans a little while ago, but at least now it's OFFICIAL!! PITCH PERFECT 3, July 21, 2017!!! Sing 'ahhhhh' on 3 pitches x."
Elizabeth Banks also tweeted, "It's on," but it hasn't been announced yet whether she'll return as director as well as aca-awesome a cappella judge Gail.
Pitch Perfect 2 has earned more than $170 million at the U.S. box office since its May 15 release. Asked about the possibility of yet another PP movie while making the media rounds for the sequel, Kendrick told Time, "I'm not one to count my chickens, so I just want to see how this one does and find out if there's an appetite for that before I even think about it. I'll drive myself crazy."
She was even a little unsure about returning for the sequel, telling the mag, "I didn't know if they were just going to do a sloppy seconds version of it, and that was the thing that made me nervous. When I found out it was really going forward and it was going to be a real movie and everybody was coming back—there was no way I was going to miss out on that."
And we know how that turned out!