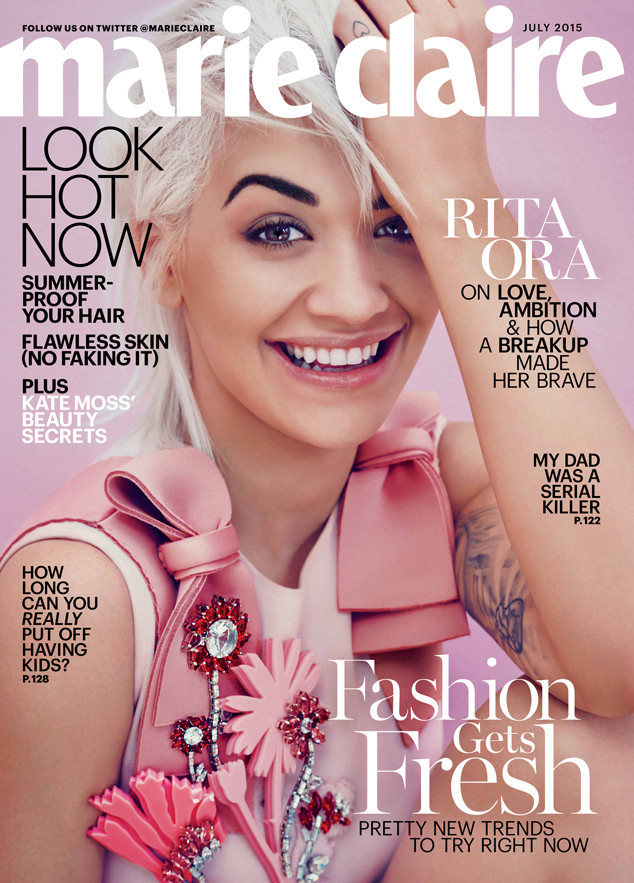 Courtesy Beau Grealy/Marie Claire
If Calvin Harris proposes a duet with Taylor Swift, she might want to think twice.
According to Rita Ora, who dated the world's highest-paid DJ and producer for 13 months, working with Harris may have led to their June 2014 split.
"There was a reason why I split up with him. And there was a reason why I'm at this point in my life where I feel like I have so much musical freedom, and I don't have to explain myself to anybody," the singer says in Marie Claire's July issue, on newsstands June 23. "It was more of a thing where I was in awe. I was at that point in my relationship where I felt he could do no wrong. I thought he had my back and that he'd never steer me wrong. But then 'I Will Never Let You Down' came out, and everything started to go a bit weird. I don't know if it was because business was mixed with personal or what."