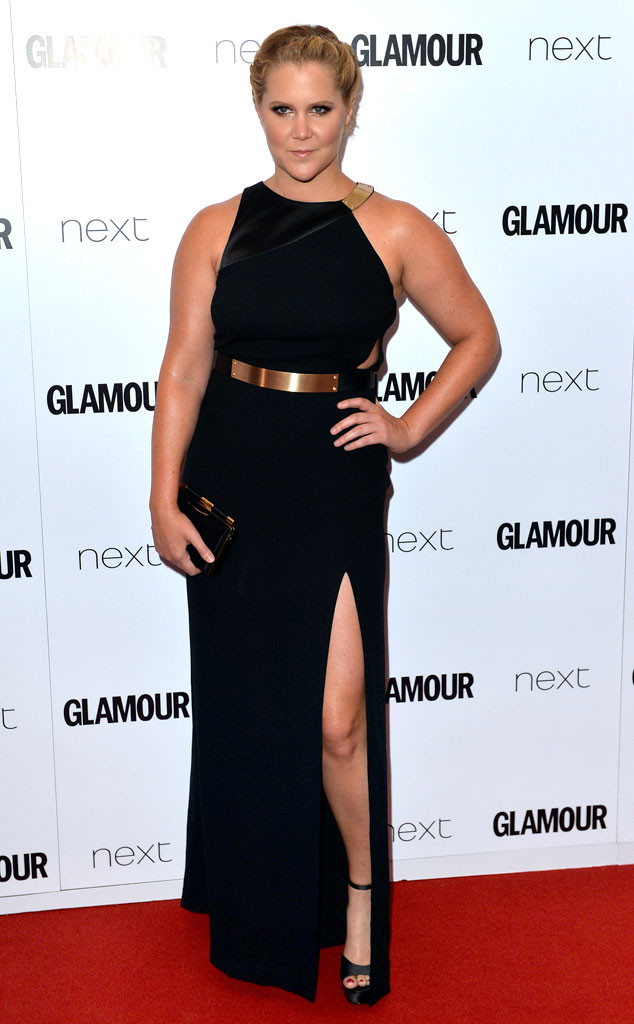 Anthony Harvey/Getty Images
Amy Schumer is more than just a funny gal; she's also an amazing person!
While dining out at famed establishment Peter's Clam Bar on Long Island last weekend, she got into a conversation with her waiter, Ryan, where she learned that he was working two jobs to help fund his college education. Dining with one other person, Schumer decided to leave Ryan a $500 tip on her reported $49 bill.
A source tells E! News that in addition to her incredibly generous tip, the Inside Amy Schumer star was "very friendly."
The comedienne definitely knows how to get along with everybody and have a good time with them, as she often finds herself surprising locals everywhere and tipping them generously!
Schumer dished to E! News why she leaves generous amounts behind when she meets a nice server.
"I waited tables for a long time, so when a waiter is sweet and does a good job I like to leave a really big tip," she explained. "I do it all the time. I can't believe it's a news story but hey everybody should tip a lot that job is hard."
She continued, "I left a chick $600 on a $100 tab. She was a great bartender in Boston at the Mandarin Oriental. I feel crazy lucky I'm in a position to do that."