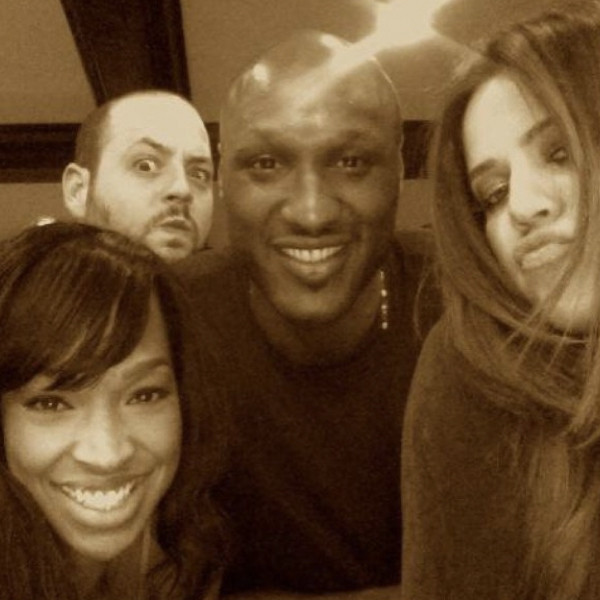 Instagram
Kardashian fans are grieving the loss of a familiar face.
Just a few short hours after Khloé Kardashian posted a picture-perfect view from the mountains of Hawaii, the Keeping Up With the Kardashians star received some tragic news to report.
Lamar Odom's best friend Jamie Sangouthai had passed away at just 37.
"When does it stop?" she wrote on Twitter Sunday afternoon with a broken heart emoji. "RIP Jamie Sangouthai." Close family friend Malika Haqq also confirmed the news by paying tribute on Instagram. 
Related:
Remembering "Khloe & Lamar" Star Jamie Sangouthai
"Thru good and bad times life shows us every spirit matters and leaves a print on the hearts of others after they have passed," she captioned with a throwback photo. "RIP Jamie Sangouthai #GodHelpUsAll."
Many followers of the Kardashian family may remember Jamie for his close bond with Lamar on the series Khloé & Lamar.
In fact, Jamie had been friends with members of the Kardashians for several years. In November 2009, Khloé poked fun at her pal's name while working out together.
"Working out with my boy Jamie Christopher Sangouthai. What a name! LOL," she tweeted. "Got to get our abs together! Cardio cardio!"
Sangouthai was best buds with Odom since high school. They worked on business deals together and shared a passion for basketball. In fact, Sangouthai served as one of Odom's best men during his televised wedding.
Our thoughts and prayers go out to his entire family during this time.