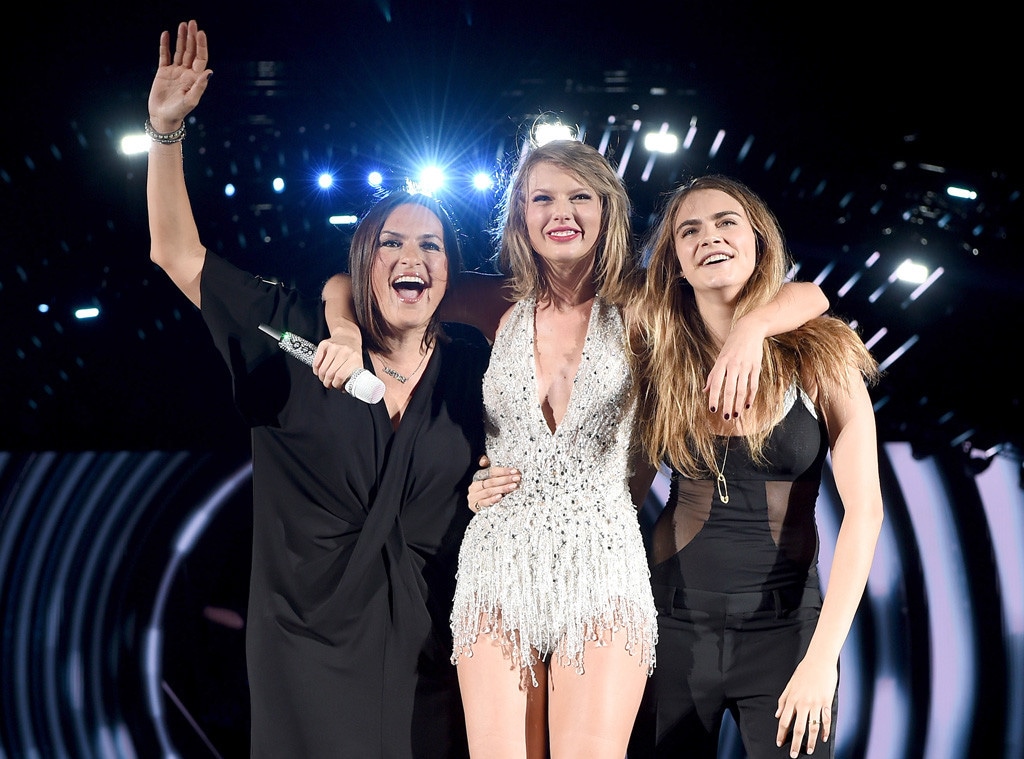 Dimitrios Kambouris/LP5/Getty Images for TAS
Olivia Benson, you have the right to remain purrrfect!
Taylor Swift's sold-out shows in Philadelphia Friday and Saturday night were already pretty star-studded. After all, who could complain about Mariska Hargitay, Cara Delevingne and Echosmith all at the same concert?
But things turned a little frisky backstage Saturday night when Swift introduced Hargitay to a very special family member. Yes, ladies and gentleman. It was finally time for the Law & Order: SVU star to meet the famous cat named after her TV character.
"This is Olivia Benson meeting Olivia Benson," Swift said in a video posted to Instagram Saturday night. "Things are going well so far."  
"Well" may just be the understatement of the year! After making an appearance on-stage during the show, Hargitay couldn't help but rave about her experience. In fact, she wants to do it again and again.
"So honored to share the catwalk with you!" the actress wrote on Twitter. "And so tempted to hop on the tour bus… #UntilNextTime."
Hey, be careful what you wish for TV detective. "Everyone screamed so loud when @Mariska came out during Style," Swift tweeted. "I'm considering just taking her on tour with me." 
Perhaps it can really work! After all, Hargitay definitely has the skills to rock out on-stage every night. She also has the look thanks to supermodel Delevingne.
"Thank you enchanting @CaraDelevingne for finally teaching me the meaning of #EyeBrowsOnFleek…you are such a pleasure," Hargitay shared online. "Loved meeting you. #LetsDoThisAgainSometime #ForeverBonded #CatwalkSisters."
For now, we can only assume that Swift is hard at work finalizing her special guest list for the shows next weekend in Germany. Who will show up?  Stay tuned!