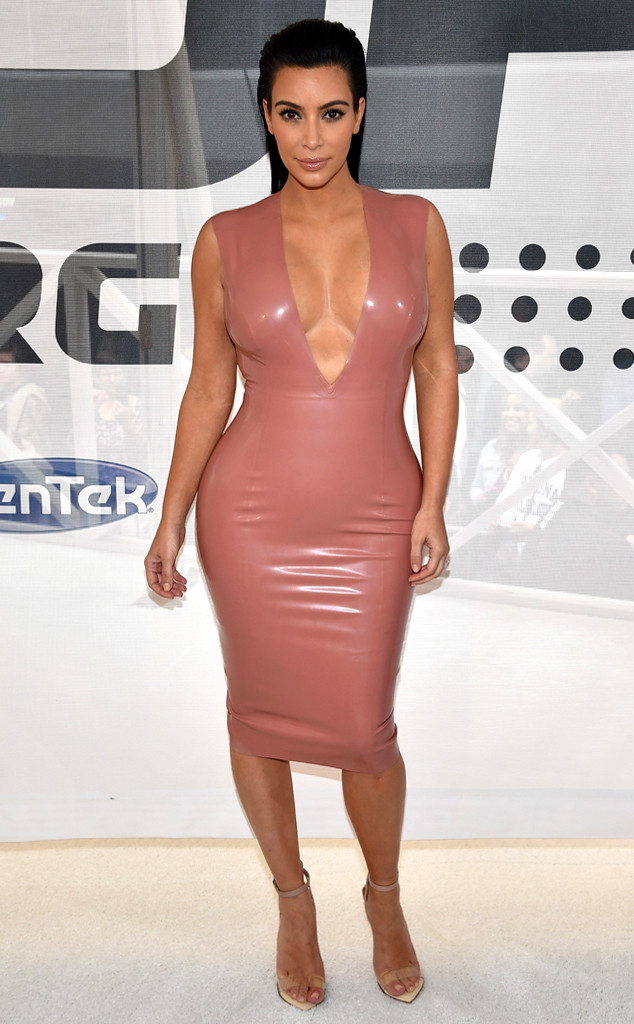 John Shearer/WireImage
Sorry, Internet, Kim Kardashian and Kanye West are not naming their new baby South West.
Pregnant Kim Kardashian, 34, who is expecting her second child with the 37-year-old hip-hop star, has been the target of many rumors regarding her pregnancy and has debunked many of them. She was asked about them again in an interview with NPR, which aired on Saturday.
Kardashian's pregnancy was revealed on the season 10 midseason finale of Keeping Up With the Kardashians on May 31. The child will join big sister North West who turns 2 on Monday. After her pregnancy was confirmed, many people on the Internet immediately shared the same joke: Are Kardashian and Kanye going to name the baby South West?
"I don't like South West, though, because that's like, you know, North will always, you know, be better and be more...she has a better direction," she told NPR. 'So I wouldn't do that. I don't think we'll go with another direction." The group will perform in North America starting in mid-July.
"I mean, everyone keeps on saying South and I think it's so stupid," she added. "Stupidest thing ever and just ridiculous."