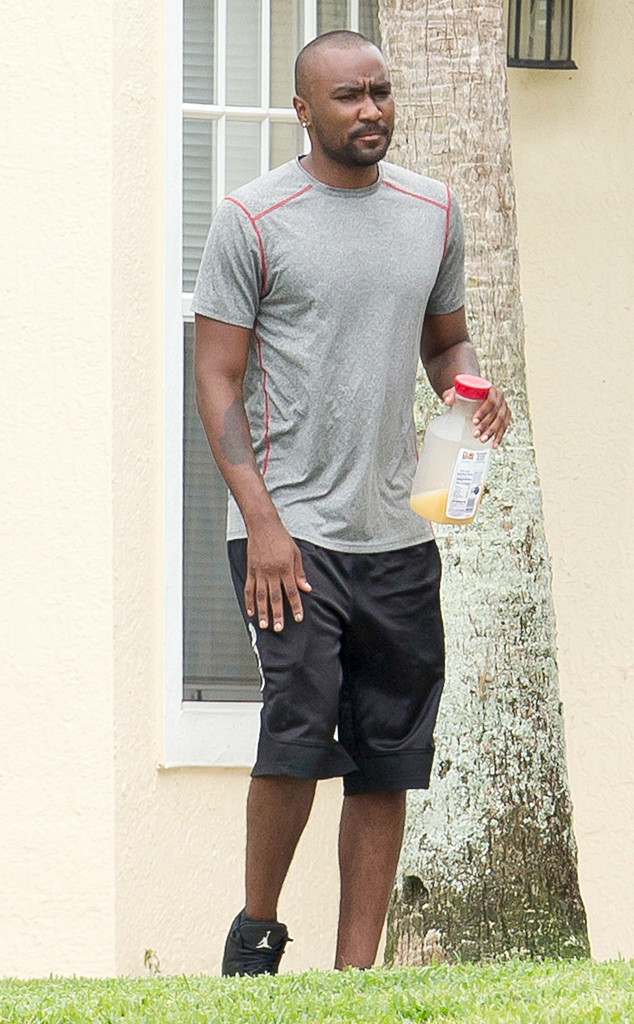 Splash News
Nick Gordon is trying to find some sunshine in a new state.
Bobbi Kristina Brown's boyfriend stepped out Friday afternoon for the first time since checking out of rehab.
Wearing black athletic shorts, sneakers and a gray T-shirt, the 25-year-old appeared to look healthy and rested as he carried Dole orange juice outside a home. And while Gordon has spent much of 2015 in Georgia, eyewitnesses ultimately spotted the young adult in Florida.
His latest appearance comes after he checked out of rehab where he was being treated for alcohol abuse. The experience was the result of an emotional sit-down interview with Dr. Phil who noticed a problem with his guest.
"When we arrived, we realized this is a serious situation and if Nick didn't get help, he could end up dead," Dr. Phil explained before questioning Gordon's alcohol intake.
Jason Winslow / Splash News
"I have been drinking," Gordon ultimately admitted. "I have been doing Xanax…I miss Krissy. I do."
As Gordon focuses on his health and wellness, Bobby Brown and Whitney Houston's daughter continues to receive care at an Atlanta rehabilitation center.
While family members continue to visit the 22-year-old, Cissy Houston recently revealed in April that her granddaughter's condition has yet to improve.
"I have just returned from visiting my granddaughter Bobbi Kristina in the hospital and while she is no longer in a medically induced coma she has a tracheotomy and according to the doctors she has global and irreversible brain damage and remains unresponsive," the mother of the late Whitney Houston said in a statement obtained by E! News.  "Meeting with the doctors and understanding that she can live in this condition for a lifetime truly saddens me. We can only trust in God for a miracle at this time. Keep us in your prayers."
Bobbi Kristina has been under round-the-clock care since January 31 when she was found face-down in the bathtub of the condo she shared with her boyfriend. Our thoughts and prayers continue to go out to the family.