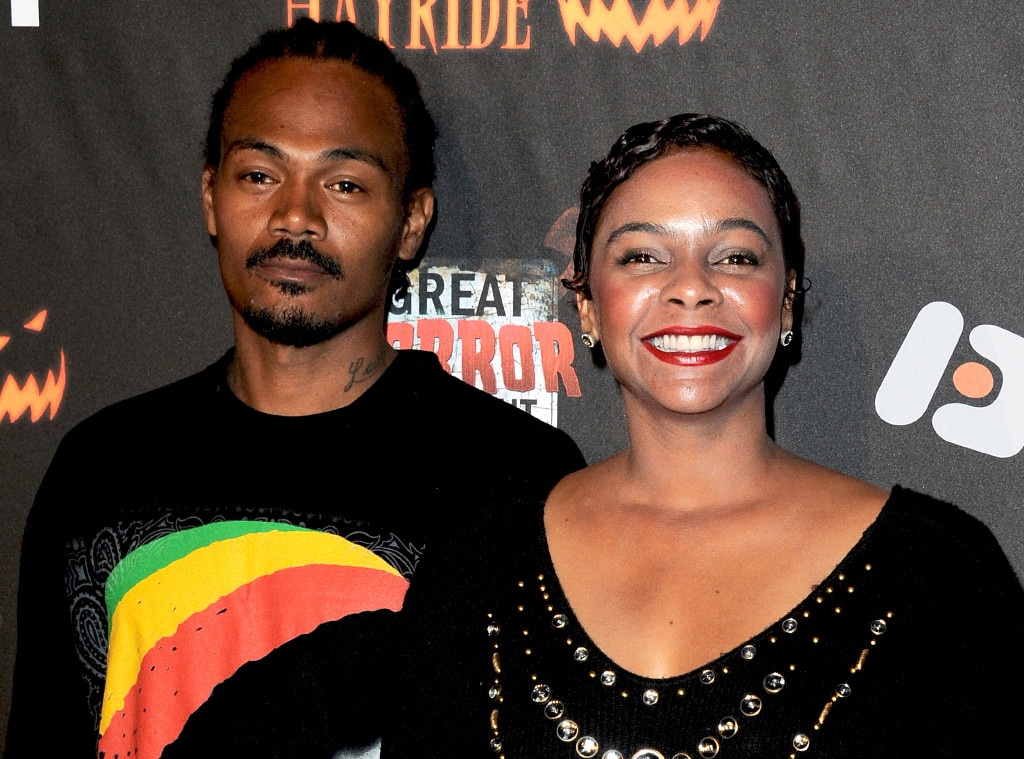 Albert L. Ortega/Getty Images
Lark Voorhies' husband is speaking out and trying to defend his name.
Just one day after E! News confirmed the Saved by the Bell star married her beau Jimmy Green back in late April near Las Vegas, reports surfaced alleging that the new husband has a criminal record.
But if you ask Green, everything is simply "blown out of proportion."
"I'm not running from anyone," Green exclusively told E! News on Saturday. "It was just a misdemeanor. They are blowing it out of proportion. Whatever happened, it is in my past. I am a changed man."
On Friday, TMZ was first to uncover a Tucson, Ariz., police report dated from 2012 that showed Green was the subject of an arrest warrant on charges of disorderly conduct and threatening to intimidate.
Green, however, insists he has been working with the police and courts to resolve it. In fact, he plans to visit Arizona to clear his name.
"I will go out. It is something I do have to clear," he told E! News. "It's something I need to go to court and get thrown out. I've been rehabilitated."
When the reports first surfaced, a rep for Voorhie told E! News that the actress was "obviously concerned about the allegations" and was looking into the matters.
But according to Green, everything between the newlyweds is just fine.
"We are going to live life to the fullest and be happy every day," he shared. In fact, Green said he is currently helping Voorhies record an album that will feature her singing a mix of R&B and jazz tunes. Green himself is also working on his first solo album.