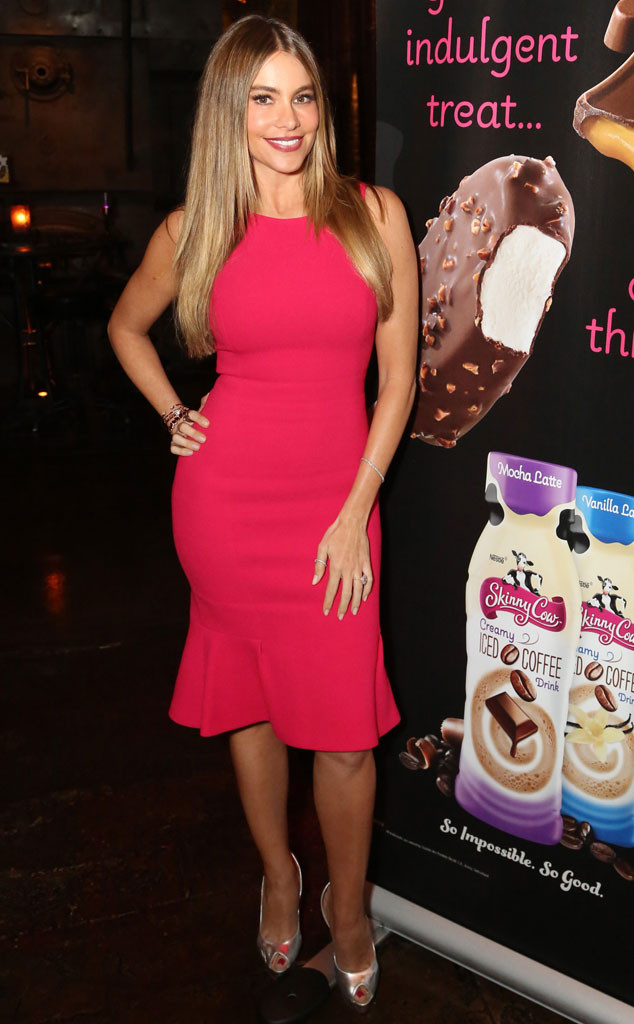 Casey Rodgers/Invision for SKINNY COW/AP Images
If there's one thing Sofia Vergara wants this wedding season, it's to look pretty darn good.
Luckily, the Modern Family star knows that she has beauty on her side as she gets ready to marry Joe Manganiello.
"I think I'm very sexy in general," Vergara joked to E! News while promoting the Skinny Cow Secret Campaign. "In our business, we always have to maintain. We can't just not work out for seven months and eat chocolate all day long."
She continued, "I try to keep a balance because I have to look good for [her Modern Family character] Gloria and red carpets. I work out now. I used to not do it that much, but now I understand that it's something important."