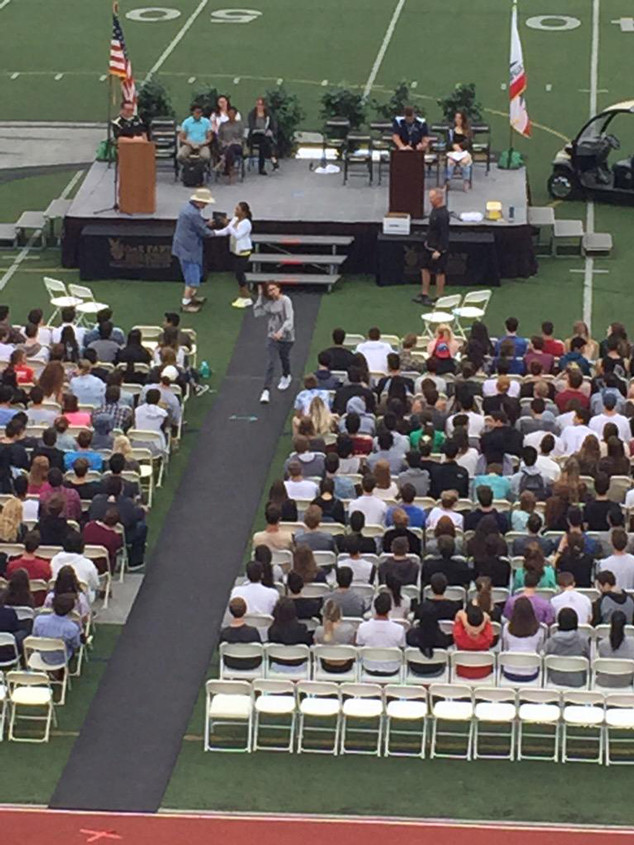 Twitter
This might be the coolest graduating class ever.
K.C. Undercover star Zendaya and gymnast Gabby Douglas graduated from Oak Park High School in Oak Park, Calif., Thursday. The 18-year-old Disney Channel actress and 19-year-old Olympic athlete actually attended Oak Park Independent School, which allowed them more flexible schedules for work purposes.
Zendaya retweeted a classmate who caught her sashaying down the aisle and flipping her hair. "So I'm doing my graduation rehearsal and I don't know anyone but they cheered when my name was called, thanks guys, ya'll the real MVP's," she tweeted. The "Replay" singer also retweeted a student who tried to steal a selfie as she "walked by" and another teen who was elated to have a star in their midst. "Thanks for finally bringing some excitement in oak park. Sincerely – everyone."