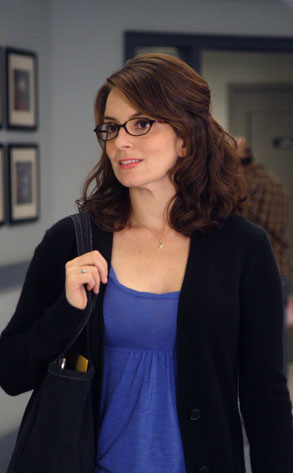 NBC Photo: Eric Liebowitz
Liz Lemon owes Sarah Palin.
Last night's 30 Rock season opener was the Emmy-winning but typically viewer-strapped comedy's most-watched episode ever, Nielsen estimates said.
The NBC show's 8.5 million-strong audience comes, yes, after the Tina Fey series won a bucket of awards at September's Emmys, but more key, after Fey raised her visibility—and her pistol-shootin' fingers—as Palin on this fall's Saturday Night Live.
At SNL, Fey's sketches about the Republican veep candidate have helped the late-night show get off to its biggest start in 14 years.
On Thursday it was 30 Rock's turn to cash in.