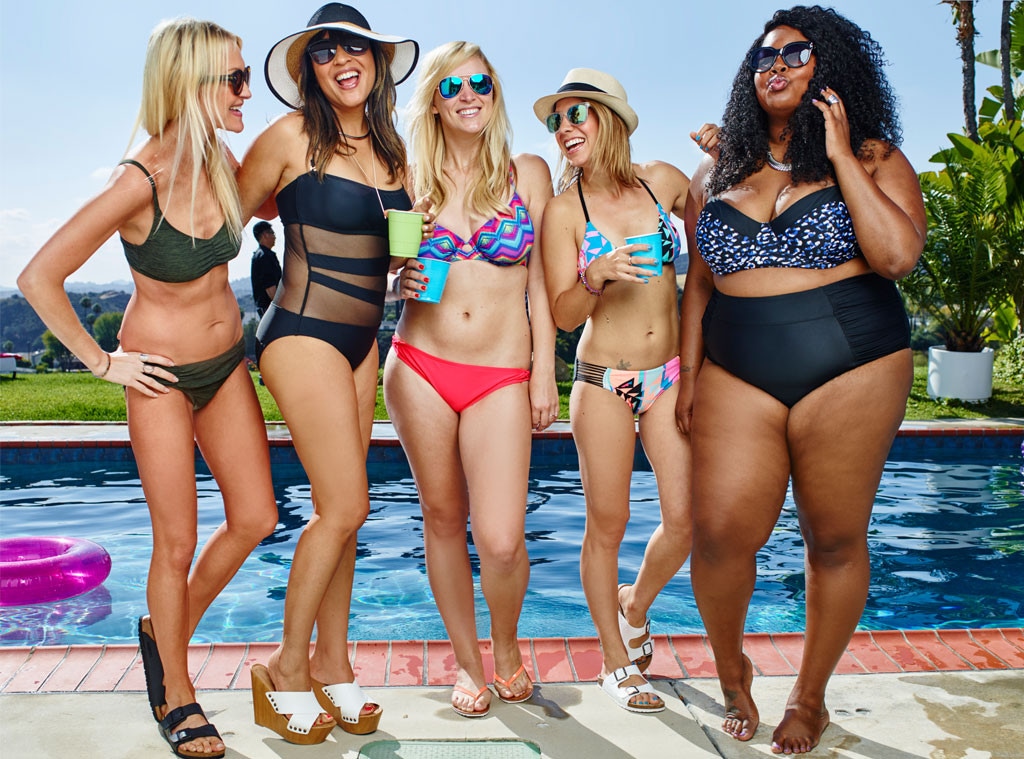 Target
Say it with us now: Finally!
Target is taking steps to put forth a more inclusive representation of women's bodies in its upcoming ads, most recently with a new swimwear campaign that uses "real" women—who offer an array of body shapes and sizes—modeling bikinis and one-pieces from the brand's latest swimwear collection.
Aptly named "Target Loves Every Body," the new initiative comes in the wake of backlash regarding the retailer's, er, selective inclusion of plus-size clothing in recent designer collaborations.
But this is, we must say, an undeniable move in the right direction: The brand has been making a concerted effort in recent months to address issues regarding its plus-size offerings, even designing a new collection with the input of three plus-size bloggers, two of whom have spoken out about the retailer's limited sizing options in the past.
In a video accompanying the new swimwear campaign, E! News correspondent Zanna Roberts Rassi interviews the featured women to discuss the intricacies of finding the perfect swimsuit for their unique body types.
Campaign photos show the models posing for a pool party-themed shoot (actually, the pool-side bash seemed like the real deal—judging by the fun the ladies seem to be having!). The new swimwear collection features bright printed bikinis, sexy sheer illusion one-pieces and retro-inspired high-waist bikini bottoms. So basically everything we want to lay poolside in this summer.
Well played, Target.