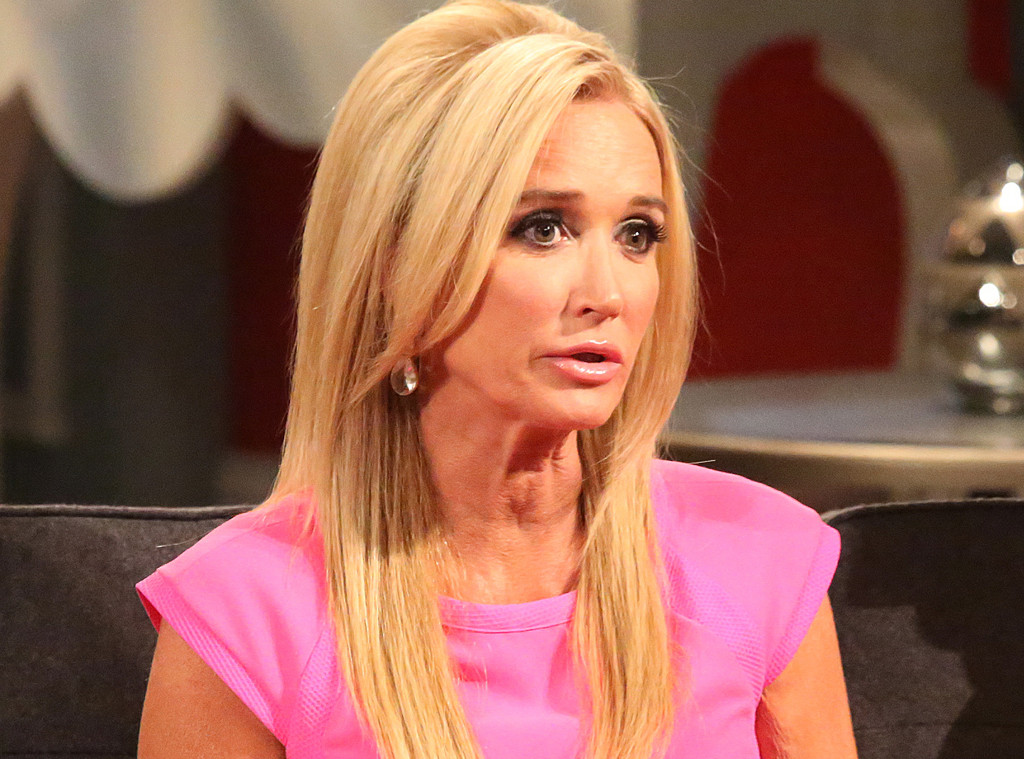 Evans Vestal Ward/Bravo
Kim Richards has pleaded not guilty to the three misdemeanor charges she is facing after getting arrested on April 16 at the Beverly Hills Hotel, E! News confirms.
The Real Housewives of Beverly Hills star was facing three misdemeanor charges: resisting arrest, public intoxication and battery on a peace officer. Her attorney, Robert Shapiro, sent an associate to enter her not guilty plea during a hearing Thursday at the Los Angeles Superior Court before Commissioner Jane Godfrey.
Because Richards wasn't in attendance, Shapiro's associate informed the court that she is in a residential rehab drug and alcohol program.
Deputy District Attorney Leila Tahmassebi made an offer of three years summary probation and 30 days in jail or 30 days community labor plus restitution. The plea deal also includes 52 Alcoholics Anonymous meetings. Tahmassebi also handed over discovery to Richards' legal team, which included a DVD.
Richards also has been ordered to stay away from the Beverly Hills Hotel. The next court date has been set for July 16, where the Bravo star has been ordered to appear.
The reality TV star entered rehab prior to her daughter's, Brooke Brinson's, wedding in Mexico last month, but left so she could attend the nuptials. But last week a source confirmed to E! News that Richards was back in rehab but at a different facility.
"She's doing ok, a lot better than she had been," an insider said.
After spending a couple of days in rehab, the insider said she was already doing much better than she was prior to her daughter's I-dos.
"Kim sounds great. Very coherent. Better than she's sounded in a long time," a source told us of the mother of four.
Although reports have circulated claiming the RHOBH star's children aren't speaking to her, the insider added, "Obviously there is pain and anger there, but they're being supportive."
Soon after news broke that Richards re-entered rehab, E! News confirmed that she wouldn't be returning to the hit reality Bravo show as a full-time cast member. According to sources connected to the show, it's possible she may return for a cameo, or a few appearances, but not as a series regular.