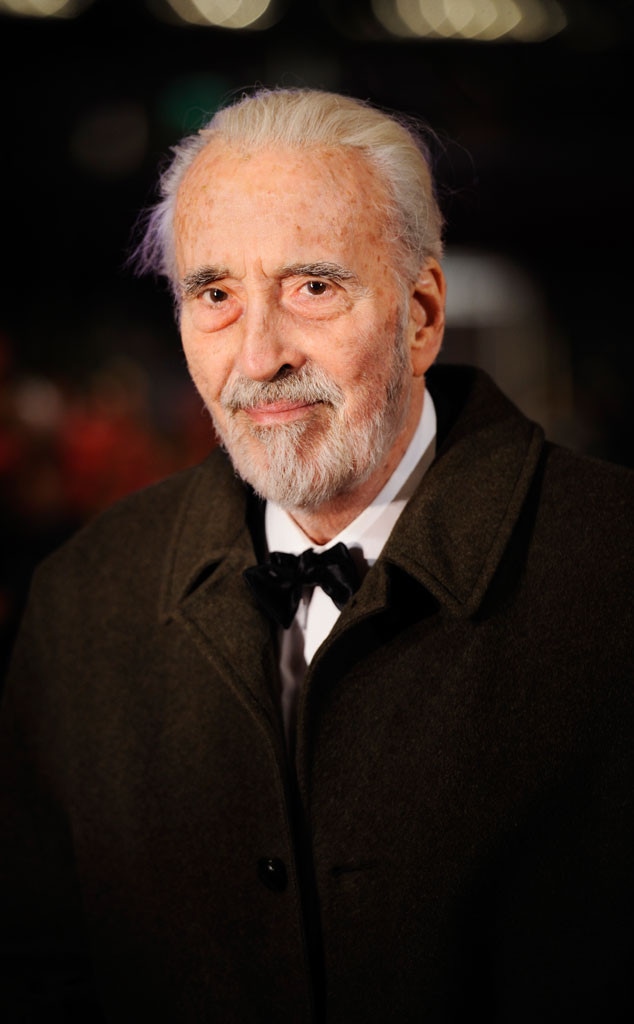 Heerde/ullstein bild via Getty Images
Sir Christopher Lee, the British star best known for his roles in Lord of the Rings, Dracula and Star Wars, died Sunday. He was 93.
The veteran actor passed away after being hospitalized for respiratory issues and heart failure, according to The Guardian. His wife, Birgit Kroencke, delayed releasing the news out of a desire to inform family first. They were married for more than 50 years.
Although he was well known for his career in acting, Lee also released a couple of heavy metal albums, including Charlemagne: The Omens of Death. But it was his film career that landed him a BAFTA fellowship in 2011. He was also knighted in 2009 for his dedication to drama and charity.
He first rose to fame after portraying the title character in 1958's Dracula, a role he continued to play throughout the 1960s. He continued his career in horror films through the '70s, starring in The Wicker Man in 1973. He later turned to action when he played a Bond villain in The Man With the Golden Gun.
Silver Screen Collection/Archive Photos/Getty Images
Silver Screen Collection/Getty Images
Lee once said he never wanted to retire and was even slated to start filming a new movie in November alongside Uma Thurman called The 11th. His go-getter attitude led him to a variety of roles and friendships, including working closely with director Tim Burton on Charlie and the Chocolate Factory and Alice in Wonderland. He was also known for playing Count Dooku in Star Wars.
Lee spoke about his love of acting during an interview in 2013. Although he dabbled in other fields, it was always films that drove him to do more. 
"Making films has never just been a job to me, it is my life," he said. "I have some interests outside of acting—I sing and I've written books, for instance—but acting is what keeps me going, it's what I do, it gives life purpose."
He is survived by his wife and daughter, Christina. 
7831/Gamma-Rapho via Getty Images