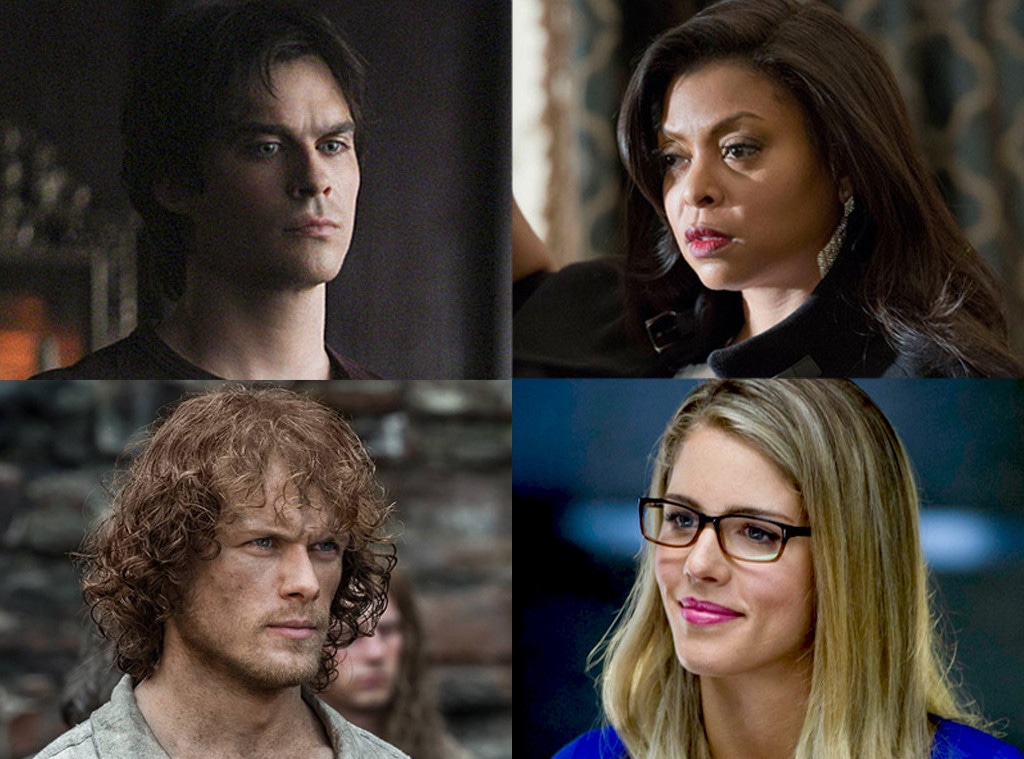 STARZ/FOX/CW
Save the drama for your TV characters!
Thanks to your nominations, the 2015 Best. Ever. TV. Awards can officially begin, awarding the best of the best when it came to the small screen this season. Anyone else just get goosebumps?!
Making the list of nominees in our first category, best actor and actress in a drama? Recent Alpha Male Madness winner Sam Heughan, two Supernatural stars and a pair of The Vampire Diaries guys, as well as two of TVD's leading ladies, and Sam's Outlander costar Caitriona Balfe, to name but a few!
All of the 30 nominees were awesome this season, but only two will be able to take home the big win.
Check out the 15 nominees in each category in the poll below and choose your favorites wisely. Voting for all the Best. Ever. TV. Awards. categories ends on Sunday, June 28 at 5 p.m. PT. , but you can vote as often and as many times as you'd like so  don't be shy! And make sure to spread the word to your respective fandom on Twitter using the #BestEverTVAwards hashtag and tweeting at @eonlineTV and @KristinDSantos! (Ed's note: an earlier post indicated this poll closed Thursday, June 25.)
So vote hard, your drama kings and queens are depending on you! And make sure to come back tomorrow to vote for the best actor and actress in a comedy!
Thanks for voting! The polls have now closed.