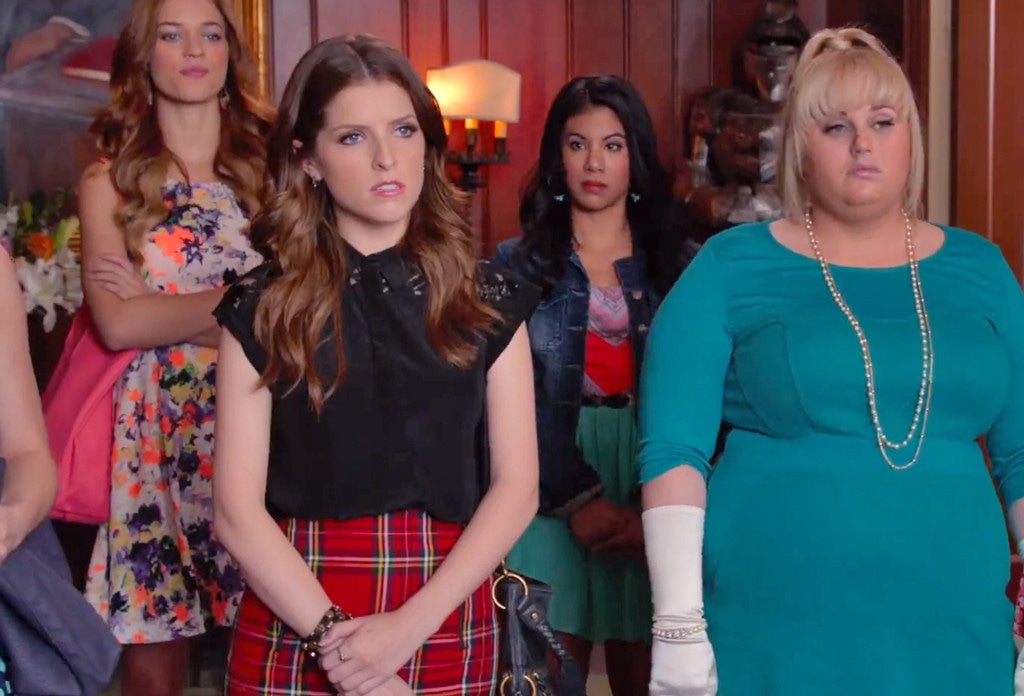 Universal Pictures
Aca-awesome! The pitches are back...again!
That's right. E! News confirms Pitch Perfect 3 is happening! With the massive box office success of the franchise's second installment, Universal Pictures has moved forward with negotiations with Kay Cannon, the writer of the first two movies. It has yet to be confirmed whether Elizabeth Banks will return to direct the third film.
How the plot will play out remains to be seen, as most of the Barden Bellas graduated at the end of the second movie, but we have high hopes for our favorite acapella group. Although no one is officially onboard just yet, we can assume that newcomer Hailee Steinfeld might take a leadership position in the new film, as her character development certainly hinted at it during the second.
Does that mean Anna Kendrick might not return? So many questions with so few answers!
With Kendrick and breakout star Rebel Wilson reportedly earning $2 million each for Pitch Perfect 2, the third movie will definitely cost a pretty penny should they both sign on to it. The second film cost $29 million to make, but saw $160.9 million in the domestic box office, so really it's no surprise that a third one would be on its way.
No word on whether Taylor Swift would join the cast (or make a cameo), but if she does, we're absolutely down for it like Anna Camp and Skyler Astin mentioned! T.Swift plus the Bellas would be one film we would love to see.
What would be the first of the songs they'd sing? Astin told E! News, "'Shake it Off'!" Real-life girlfriend Camp jumped in and added, "Well we'd have to sing 'Blank Space,' and have a whole 'Bella girl-power moment!'"
#WhoRunTheWorld? Girls!
Are you excited for a third Pitch Perfect? Sound off in the comments below!
(E! and Universal Pictures are both part of the NBCUniversal family.)