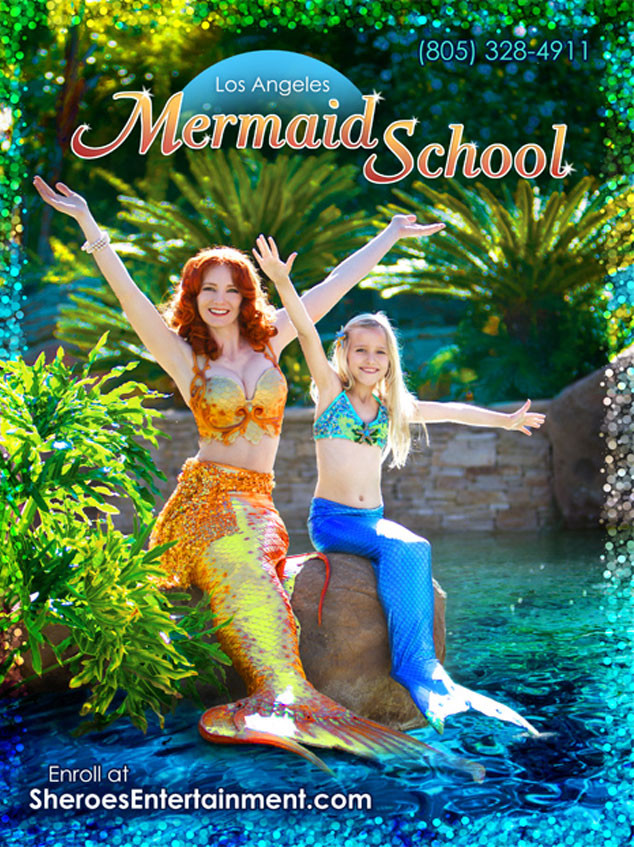 http://www.sheroesentertainment.com/
Now, you can be a part of their world.
Although Los Angeles offers all kinds of interesting classes, some may still find themselves surprised to know that your journey to becoming a mermaid (or merman) is just a class away, because the wonderful beachy city also has an LA Mermaid School. Yes, mermaid.
"Learn to be a mermaid (or merman) this summer by coming to LA Mermaid School in LA's own classic beach town—Venice, CA!," the website states. The class is offered on June 27 and July 11, and will cost you $40.
It's taught by those who have played mermaids (or mermans) on-screen, and they will pass along their wisdom "with their incredible tricks, techniques, and mesmerizing personalities. In this fun-filled fin-tasy guests will have the opportunity to learn what it takes to be a real Hollywood mermaid and master some of the basic techniques that our professional mermaids use in TV commercials."