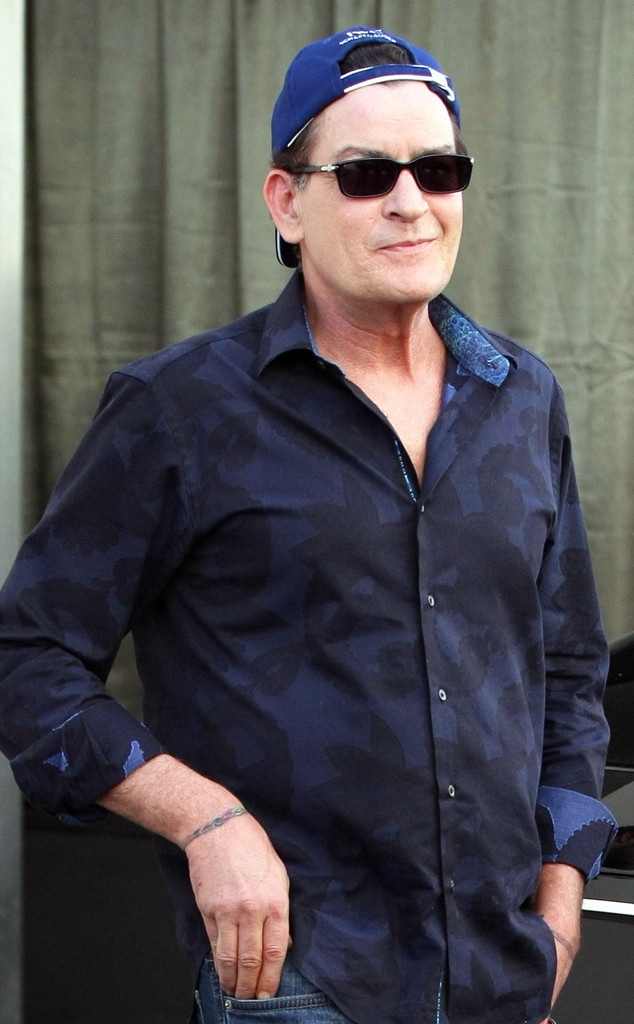 GAMR/FAMEFLYNET PICTURES
We have found Charlie Sheen's kryptonite.
The rock star from Mars was felled by some bad clams last night and was taken to the hospital, Sheen's publicist confirmed Tuesday to E! News.
"It was clams, bad clams," rep Jeff Ballard said in explaining what amounted to a "severe case of food poisoning."
"Nothing too exciting," he added.
Sheen had ordered takeout to his L.A. home, a seafood pasta dish, and it did not mix well with all that tiger blood.
"Just to be on the safe side, he went to the hospital," Ballard said. "They checked him out, hydrated him and sent him on his way. He was back home in bed 90 minutes later."
And that seems to be where Sheen is safely ensconced tonight as well. While he didn't share any verse or haiku via Twitter to discuss his run-in with the clam, he is ready to cheer his guts out for the Cleveland Cavaliers.
"King James, plz do (with ure inimitable genius) what 'we' could not do! I respect GS However, they ain't 'YOU' ©," the actor entreated LeBron James before the start of game 3 of the NBA Finals, adding a photo of his Major League Cleveland Indians memorabilia.
At least we know Sheen and James, who's playing at home, didn't order from the same restaurant last night!
People was first to report on the cause of Sheen's ailment, and TMZ had previously noted that the former Two and a Half Men star called the fire department directly, cutting out the middleman (aka 911).