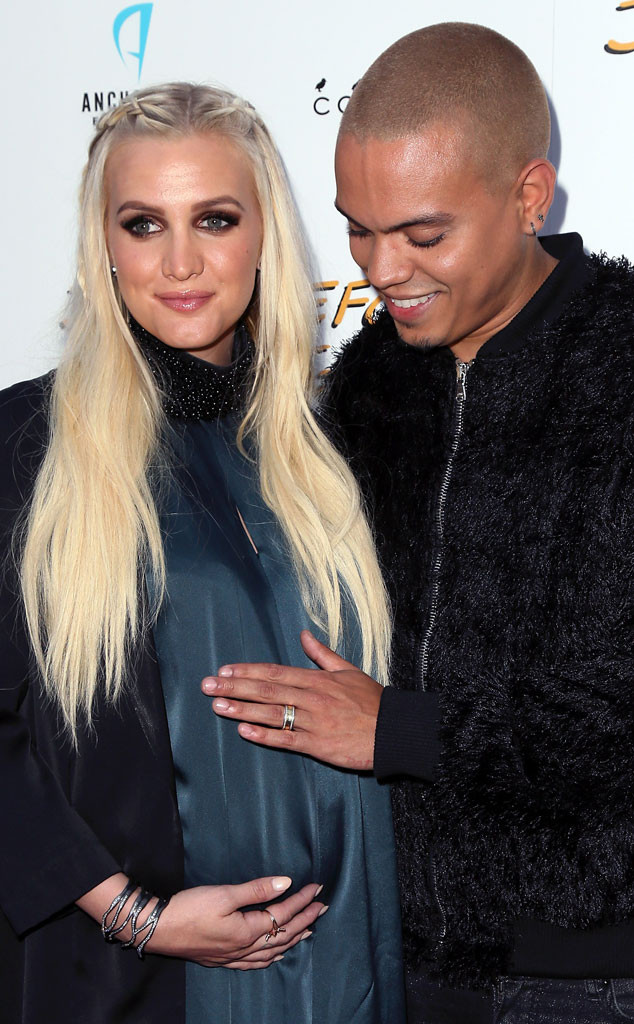 David Livingston/Getty Images
It sounds like Ashlee Simpson and Evan Ross' baby shower was quite the celebration!
The 30-year-old singer and her 26-year-old actor hubby, who are expecting their first child together, celebrated surrounded by family and friends on Sunday.
A source tells E! News that Ashlee enjoyed a day of rest and relaxation with sister Jessica Simpson and some other gal-pals while Evan and his buddies partied by the pool at The Beverly Hills Hotel. "The guys got a cabana and hung out for a few hours during the afternoon. They ordered food and got some sun," the source says.