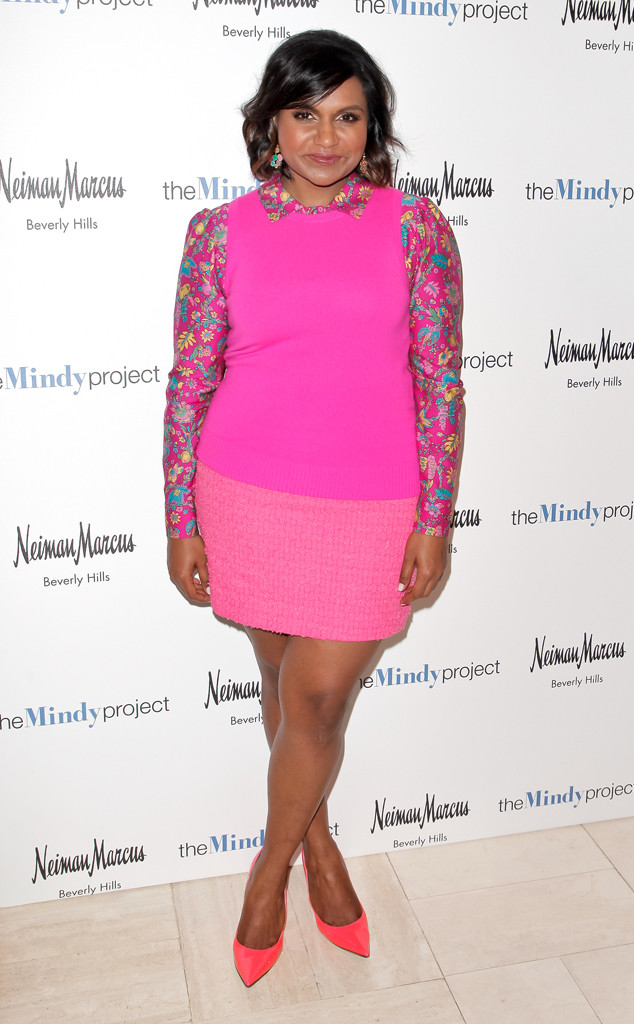 Tibrina Hobson/FilmMagic
If you're a fan of The Mindy Project, then you know Mindy Kaling has phenomenal style (seriously, have you seen all those colorful Chanel handbags her character, Mindy Lahiri, loves to rock?).
So, it came as quite a surprise to fans of the 35-year-old beauty when GossipGirl.com published an article calling the actress a "hot mess" thanks to a recent pink ensemble she wore last week to a design event.
The article in itself was pretty harsh, saying she was dressed "like a second grade teacher" in addition to calling Kaling one of those "woman of the people types who basics find soooooo hilars."
Brutal, right? Well, the former Office star got wind of the post and her response was anything but basic.