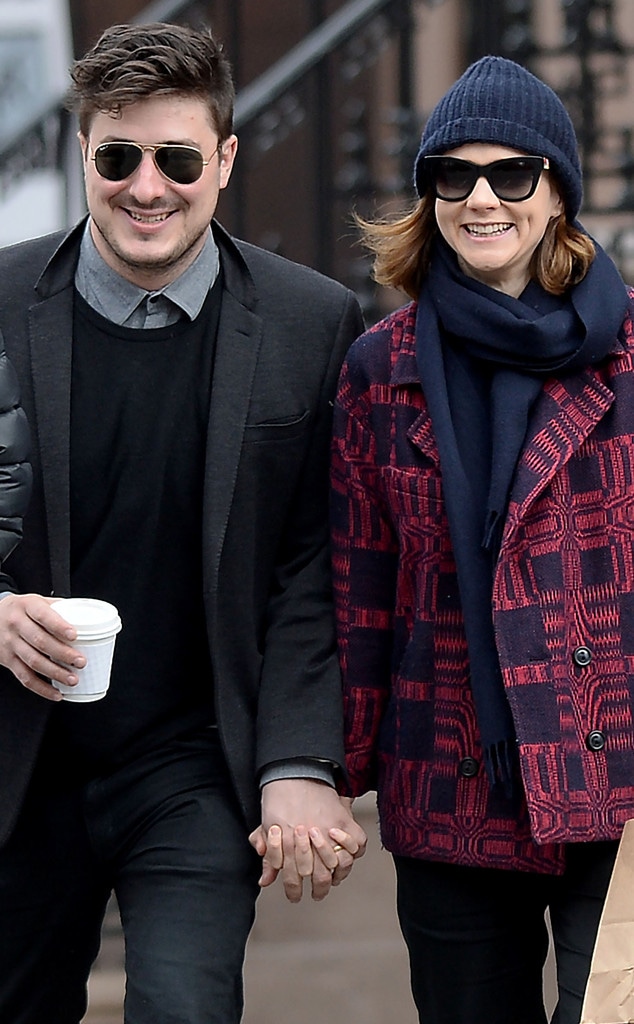 Doug Meszler / Splash News
Carey Mulligan's adorable baby bump was on display during the Tony Awards this weekend and it's safe to say that the Brit has that pregnancy glow about her!
An insider tells E! News that the actress "is feeling great and loving every minute of being pregnant for the first time."
Our source also shared that "she is really happy now that her Broadway production came to a close."
So how is Mulligan's other half, Mumford & Sons frontman Marcus Mumford, handling the exciting news?
We're hearing that the crooner "has been really supportive and helpful" throughout his leading lady's pregnancy. Of course he has!
Dimitrios Kambouris/Getty Images for Tony Awards Productions
Mulligan, who is roughly six months along, had been starring alongside Bill Nighy in the Broadway hit Skylight in recent months.
Earlier this week, shortly after the news broke of her expecting her first child, our source dished that she's "really excited" about starting a family with her hubby of three years.
"She is feeling wonderful. She is really excited to finish her projects up in the next coming months and enjoy some time off to just focus on her and family. Her pregnancy has been going well and she is trying to take it easy in between press with her new film Far from the Madding Crowd and her show on Broadway."
Mulligan and Mumford tied the knot back in April 2012 in front of around 100 guests—including several famous friends like Colin Firth, Sienna Miller and Jake Gyllenhaal—on a farm in Somerset.