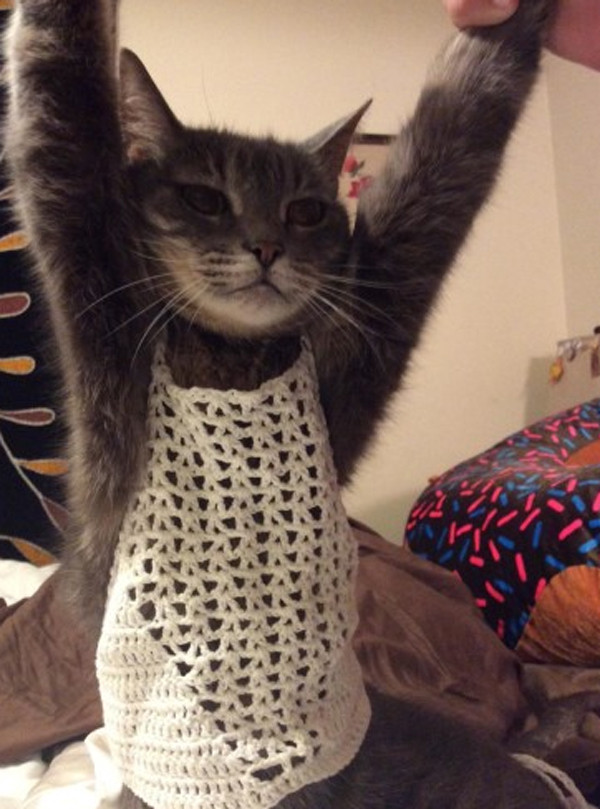 Amazon.com
Is this cat a body image hero? Not really. Did its owner use a hilarious picture to protest what is actually a greater problem? Definitely.
Here's a bit of back story on this ridiculous picture. A mom from Houston was recently alerted to a purchase her 16-year-old daughter had made on Amazon. That purchase happened to be a (supposedly) one-size-fits-all crop top. Normally that term conjures images of awkwardly square-shaped T-shirts or flowy pants that are heavy on the elastic waist. But not this top.
This was a decidedly different definition of one-size-fits-all.