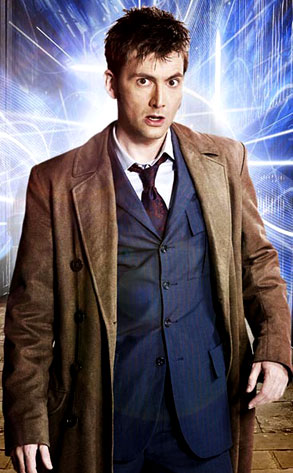 BBC
Dr. Who fans are facing the future without their favorite time traveler.
David Tennant, who helped reboot the BBC's 40-year-old cult sci-fi series, has announced plans to step down from the beloved role after starring in four Dr. Who specials set to air in 2009.
"I've had the most brilliant, bewildering and life-changing time working on Dr. Who," Tennant told the audience at the U.K.'s 2008 National Television Awards on Thursday.
The Scottish thesp said that playing the 10th incarnation of the mysterious alien who breaks all sorts of Einsteinian laws in his space- and time-hopping TARDIS, was the "best job in the world."
"I have loved every day of it...I fear that if I don't take a deep breath and make the decision to move on now, then I simply never will," he added. "You would be prying the TARDIS key out of my cold, dead hand."
Tennant took over for Christopher Eccleston in 2005. No word yet on a replacement.