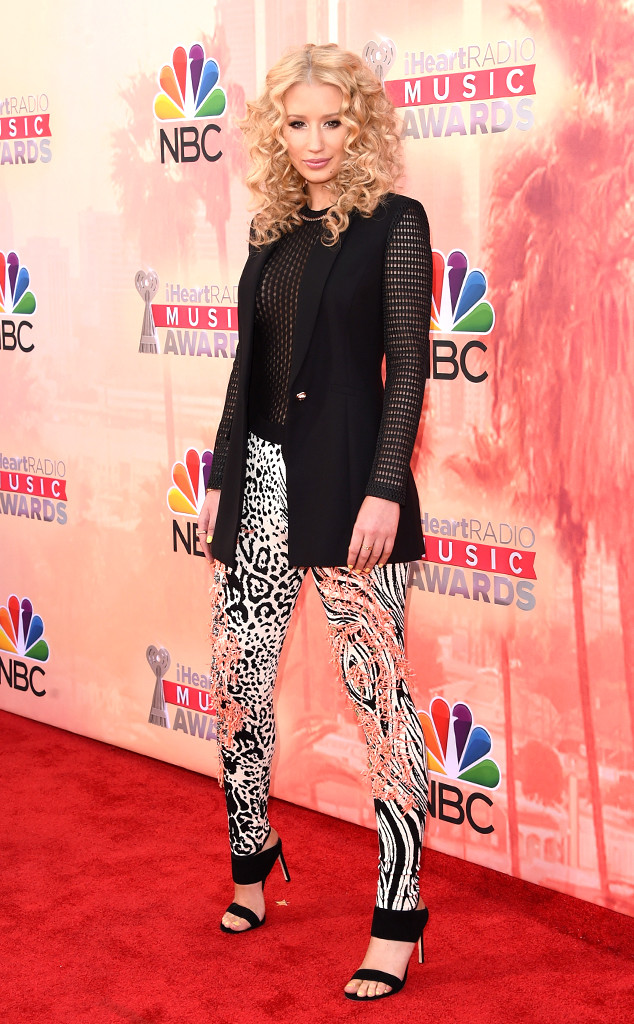 Jason Merritt/Getty Images for iHeartMedia
Iggy Azalea will no longer perform during Pittsburgh Pride this weekend.
The "Pretty Girls" rapper made the announcement on Twitter Monday after receiving criticism from the LGBTQ community over tweets she had previously posted that were seen as homophobic. Pittsburgh City Council president Bruce Kraus, the city's first openly gay elected official, criticized Azalea, 25, and a few groups canceled their appearances in protest over her appearance at the Pride in the Street concert.
"I am truly disappointed that I have to share this news, but I will no longer be performing at Pittsburgh Pride on June 13th," Azalea wrote. "This has been a difficult decision as I truly support the event and LGBTIQA communities however if eel my participation at this point would only serve to further distract from the true purpose of the event."
The rapper continued, "I am a firm believer in equality. Unfortunately in the past as a young person, I used words I should not have. The last thing I want is for something so carelessly said to be interpreted as reflective of my character. I meant to no harm and deeply regret ever uttering those words. As an adult I would never use them because I understand they play a detrimental role in the fight for issues that I do truly believe in. I am sorry to anyone I have offended or disappointed & I wish all my fans and friends participating in Pride the best of luck."