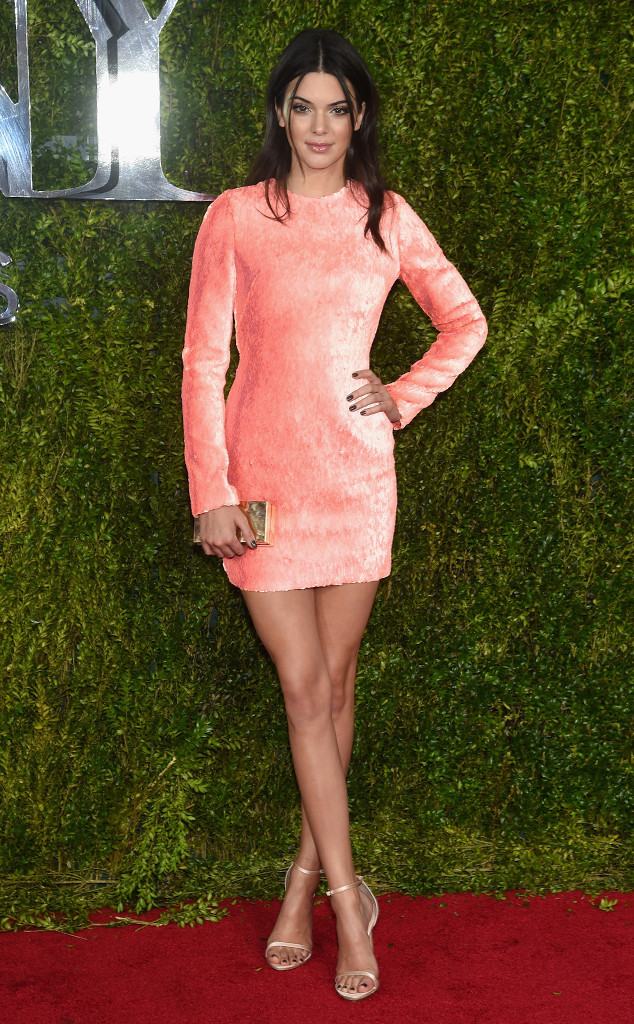 Dimitrios Kambouris/Getty Images for Tony Awards Productions
If you were surprised to see Kendall Jenner at the 2015 Tony Awards Sunday night, chances are you weren't alone.
Sure, Broadway stars and theatre professionals like Kristin Chenoweth and Bradley Cooper were definitely on the list of confirmed attendees. Supermodels, on the other hand, were a total surprise.
As it turns out, E! News has learned Kendall was one of many models invited to attend the prestigious show and were even hand-picked by Vogue Editor-in-Chief Anna Wintour.
"Kendall loves theatre and loves New York," a source revealed to E! News. As a result, she was more than honored to travel to Radio City Music Hall and watch the awards show inside.