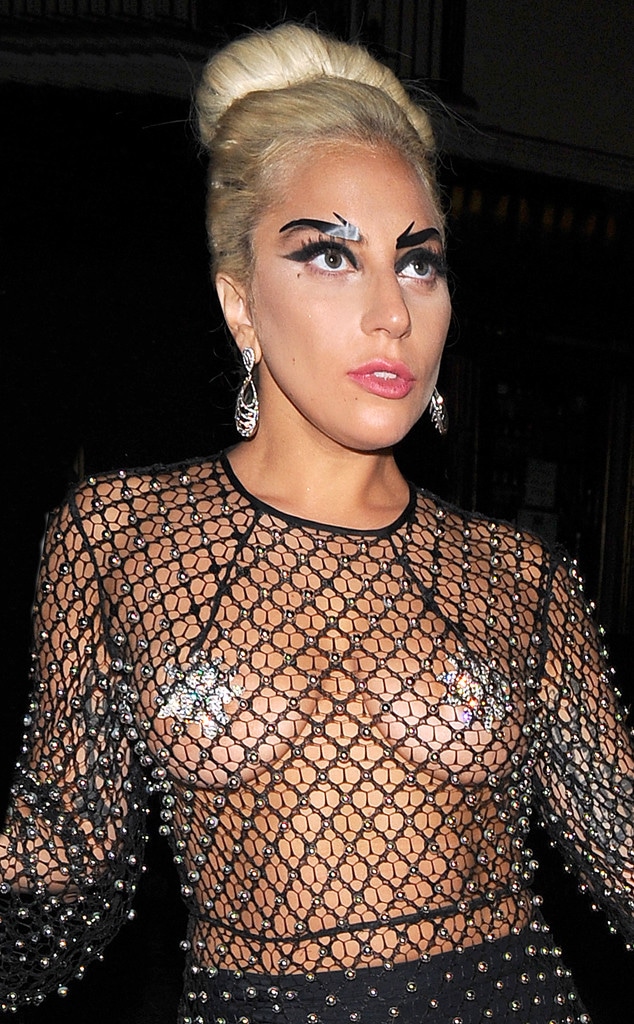 Squirrel/Splash News
Oh, Lady Gaga, you never fail to surprise us.
Mother Monster is known for her bizarre and out there fashion, and yet, whenever we see Gaga strutting something new, we still gasp at just how gutsy she gets. Her latest outfit includes a completely see-through, fishnet outfit that revealed Lady G's silver pasties and black undies (which flashed a little booty).
Basically, Lady Gaga was practically naked. Which wouldn't be the first time, but still.
The 29-year-old singer wore the racy outfit on her way to The Box nightclub with hat designer Phillip Treacy. Earlier in the night, Gaga and her crooning bestie Tony Bennett met the rugged royal Prince Harry before performing at a WellChild charity concert.

Mark Robert Milan/GC Images
The concert reportedly raised more than £100,000 ($153,435) for WellChild. 
"WellChild is thrilled that Lady Gaga and Tony Bennett are supporting WellChild through this concert," the charity's chief executive Colin Dyer said in a statement. "The proceeds will be a massive boost to our work to support seriously ill children and their families across the UK."
Meanwhile, Gaga and Bennett are currently touring in support their Grammy-winning album Cheek to Cheek. The two are expected to perform another (sold out!) show at the Royal Albert Concert Hall tomorrow following by a show in the Bahamas on Saturday.
"During all the long car rides, I dream about my former life. Walking freely down the streets. And then, in a moment I am deeply grateful. With all this attention now, what will I say. How will I change the world. What will my music contribute to humanity," she wrote on Instagram.