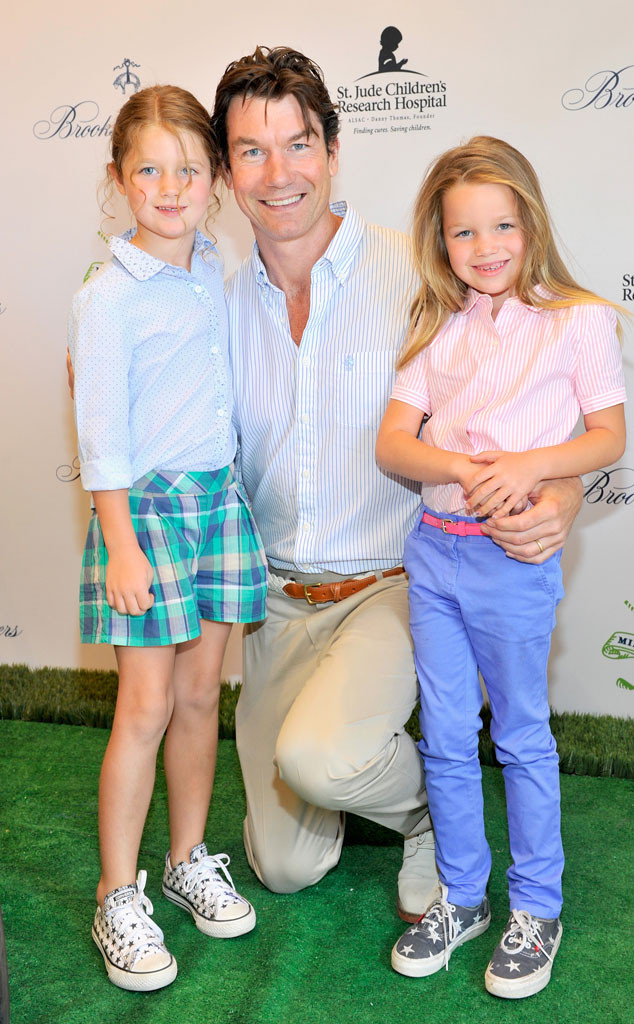 Donato Sardella/Getty Images for Brooks Brothers
Double trouble? More like double the cuteness!
Jerry O'Connell stepped out Saturday afternoon to show off his golfing skills at Brooks Brothers' Mini Classic Golf Tournament.
But before he tried to get a hole in one and support St. Jude Children's Research Hospital, the proud dad walked the red carpet with two very important ladies in his life.
That's right, Jerry and Rebecca Romijn's six-year-old twins Dolly and Charlie joined in on the charity event where they smiled for the cameras as daddy posed in between them. Rico Rodriguez, Dan Bucatinsky and Hayley Hasselhoff were also in attendance. 
Wearing button-down T-shirts with Converse sneakers, the elementary school cuties looked like red carpet pros as photographers snapped away. Perhaps, their supermodel mommy has taught them a few lessons?
Rest easy, fans. Modeling certainly isn't on the top of these young girls' agendas. Take one quick look at Romijn's Instagram and you'll see this twosome lives a pretty normal life.
Whether showing off karate moves, getting manicures or participating in school talent shows, the sisters sure know how to bring a smile to mom and dad's face.
"I got love for all them baby mamas!" O'Connell recently shared on Mother's Day as the family enjoyed a visit to the Santa Monica Pier. "#TheyCanDateWhenI'mDead #HideYoKids #KillMeNow #Trouble."