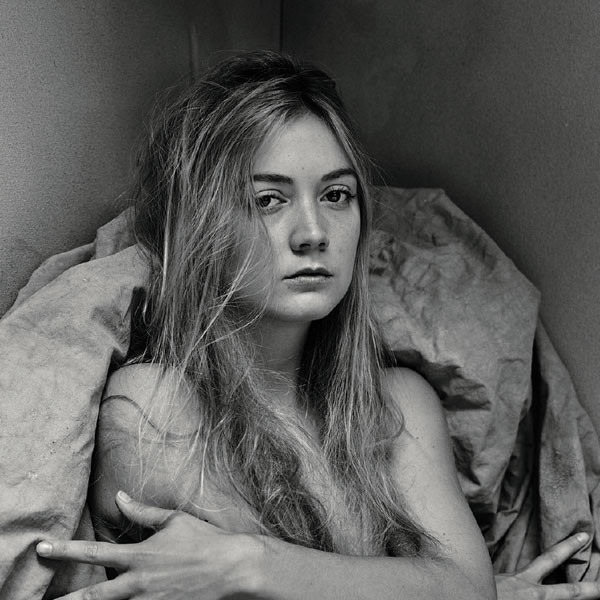 Craig McDean/For Interview Magazine
Billie Lourd is, indeed, following in her famous mom's footsteps and joining the Star Wars world, but she won't be playing the younger version of Carrie Fisher's character.
The 22-year-old actress is shooting down this recurring rumor about her Star Wars: The Force Awakens role once again, telling Interview's July issue, "I'm not Princess Leia's daughter."
So who will she be playing? That'd TBD—everything's top secret on the J.J. Abrams flick! It's been quite a learning experience for Lourd, too, who told Interview, "This is the first job I've ever had—right into the fire."
Fisher, 58, and Lourd's talent agent father Bryan Lourd didn't want their daughter to enter the family business. "My whole life, they said, 'Do not act. You need to get a college degree,'" says Lourd, who did, indeed, earn her degree from NYU last year.
Since graduating, Lourd's been fortunate in finding work. In addition to getting a part in Star Wars: The Force Awakens, she has a role in Scream Queens, Ryan Murphy's upcoming Fox series that also stars Emma Roberts and Jamie Lee Curtis.
"It's scary, but there's a lot of comedic breaks," Lourd tells Interview, adding of her campy, sorority girl character, "She's brought up my sass level for sure."
This summer she'll be filming for Scream Queens in New Orleans, and going out on the "hustle-grind," as she calls it, which includes auditioning for more film and TV roles and working on her music. "This is what I've always wanted," she says. "I'm living the dream right now."
You go, girl. Scream Queens premieres this September, and Star Wars: The Force Awakens hits theaters Dec. 18, 2015.