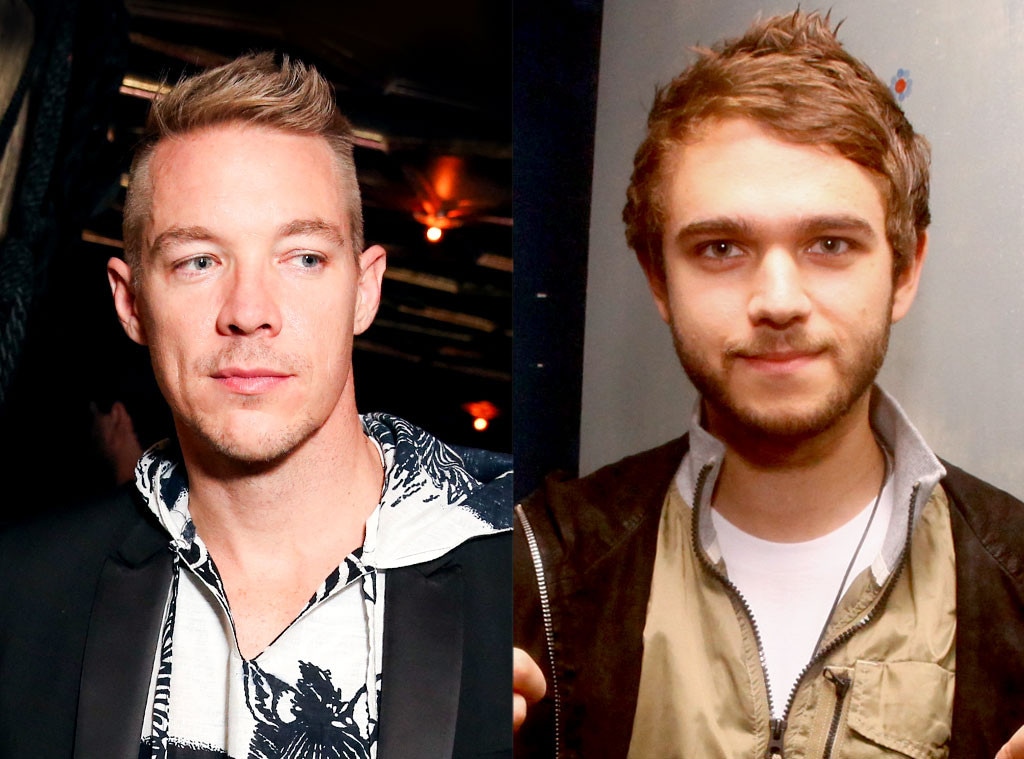 Benjamin Lozovsky/BFA/SIPA USA
Diplo is dipping further into the drama!
The outspoken producer hasn't been so kind in regards to Zedd's new album True Colors. In fact, he recentally called the body of work a pile of poop on Twitter. Hey, we're just reading the emojis folks.
Well in another surprise turn of events, the 36-year-old is speaking out yet again in a new interview with Radio.com. Instead of slamming Zedd's latest tracks, he's now taking aim at one of his friends.
"I'm actually not enemies with Zedd by any means," he shared. "I just think that he came from such a cool place, and now he's been pegged as a money-maker for a major label to do EDM, which to me isn't even a genre."
Oh wait, it gets sassier!
"But they pegged him for that," he continued. "They've marketed him, even the fake relationship with Selena Gomez, all the things to sell records took away from the music." Yes, he went there!
While multiple sources told E! News that Zedd and Gomez were always just friends working on music together, several Instagrams fueled romance rumors.
In addition, Diplo once snapped a photo that showed him hugging Zedd. He would share the picture on Twitter with the caption, "@SelenaGomez watch out." 
Regardless of what you believe, all parties involved appear to be single today and focusing on their respective careers. In fact, Diplo says he may have some new music coming out with Usher and Rihanna.
"Some of the beats are still being worked on. There's a track we made with Usher that's sounding really good," he teased. "There are some Rihanna demos we did that were too weird for her, which is great for us. So many different ideas flying around right now."
Now let's just hope the Selenators are willing to give the sounds a listen.