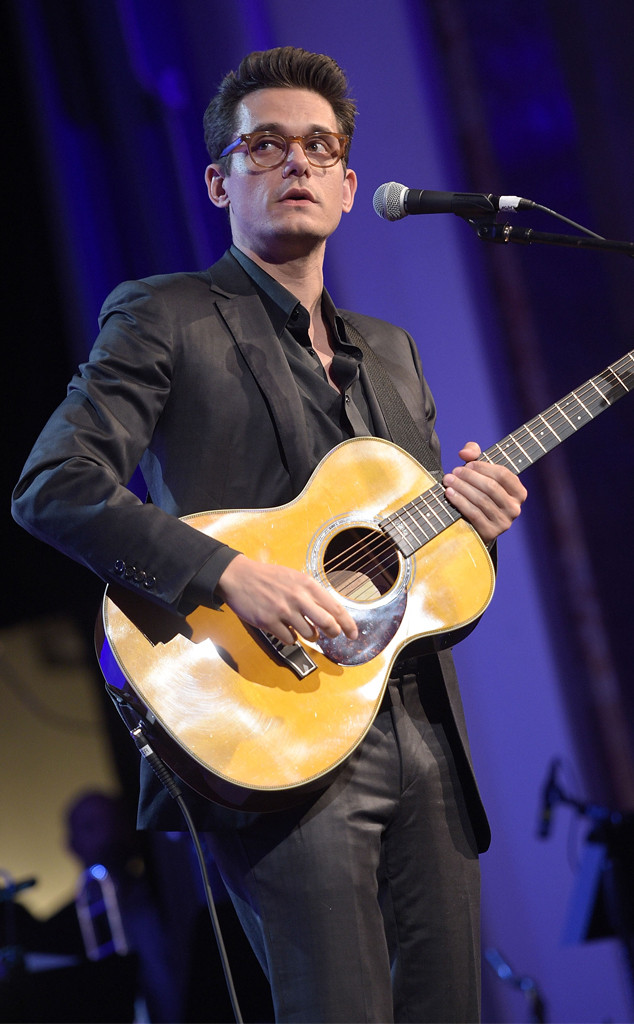 Jason Kempin/Getty Images
John Mayer is not done changing.
Or at least, that's the working title of his new song, which he debuted on stage at the Cool Comedy - Hot Cuisine fundraiser in Los Angeles, hosted by comic and Full House star Bob Saget, 59.
The 37-year-old crooner started off by tuning his acoustic guitar, joking, "Most of the weird s--t I've ever said in my life was during the tuning."
"This is a song I wrote not long ago and I'll play it for the first time outside of my house. I think it's called 'Done Changing' or 'Changing' or 'I Am Not Done Changing,' he said, before he launched into his new, folk rock-sounding tune.