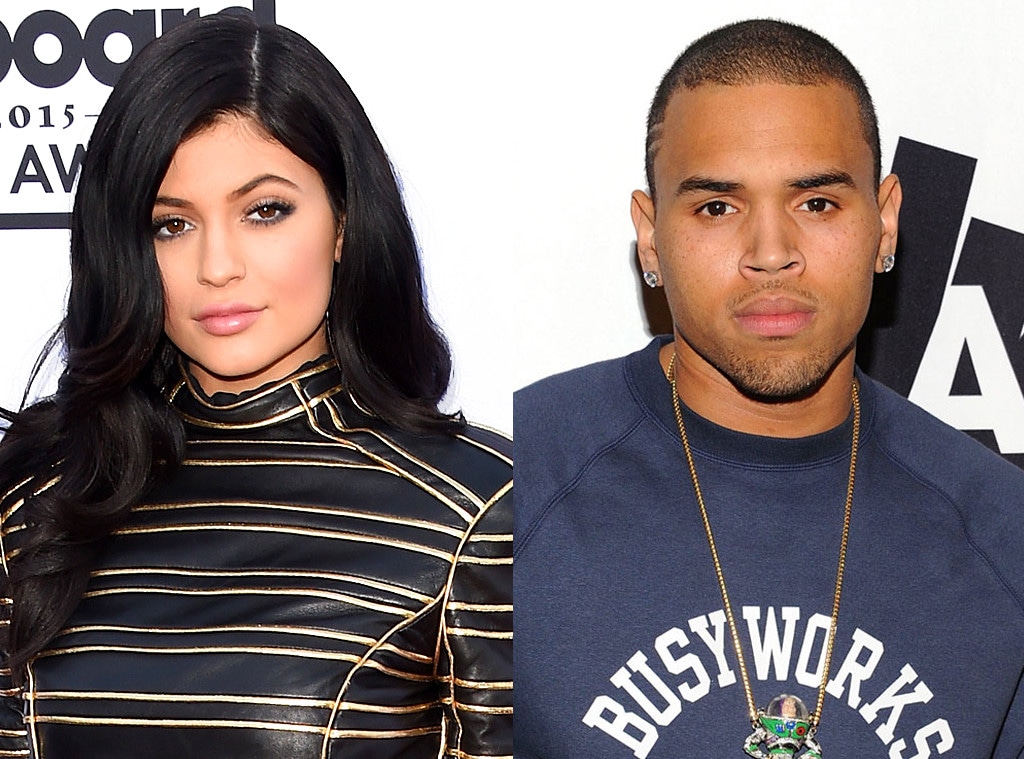 Jason Merritt/Getty Images
If you have nothing nice to say, don't say it at all.
That's exactly the message Kylie Jenner is trying to put out there, especially following Chris Brown's latest Instagram drama regarding Caitlyn Jenner.
The rapper posted (and then deleted) the same meme that Snoop Dogg shared earlier this week, which caused a ton of backlash from followers at the time.
The photos featured an image of Akon with the text, "Shout out to Akon! He is about to supply 600 million africans with solar power. Im really upset that this isn't major news but that science project bruce jenner is #Society." Snoop captioned the pic, "News flash. @akon tune in to ggn for some real news."
State what you want about the world without bashing others. Leave a positive impact ??

? Kylie Jenner (@KylieJenner) June 5, 2015
And while the original post has since been taken down, fans caught screenshots of a comment made by what appears to be Kylie's Instagram account, saying, "Not very nice to say about your friends dad."
Kylie and Chris have been friends for a while now, and had become closer friends since the E! reality star began spending quality time the rapper's close pal Tyga.
Even stranger is that the duo were all smiles and hugs during a video shoot for Pia Mia's upcoming single.
Kylie also posted the following note to her legions of fans on Twitter: "State what you want about the world without bashing others. Leave a positive impact."
Meanwhile, a source tells E! News that "the girls still call her dad," and that "the family is all getting behind the new name."
"It's been a transition and adjustment for everyone and each kid is getting used to the new name in his/her own way," our insider added.
"[The name] Bruce is definitely no longer being used and Caitlyn is being cool about letting her kids say whatever is comfortable."