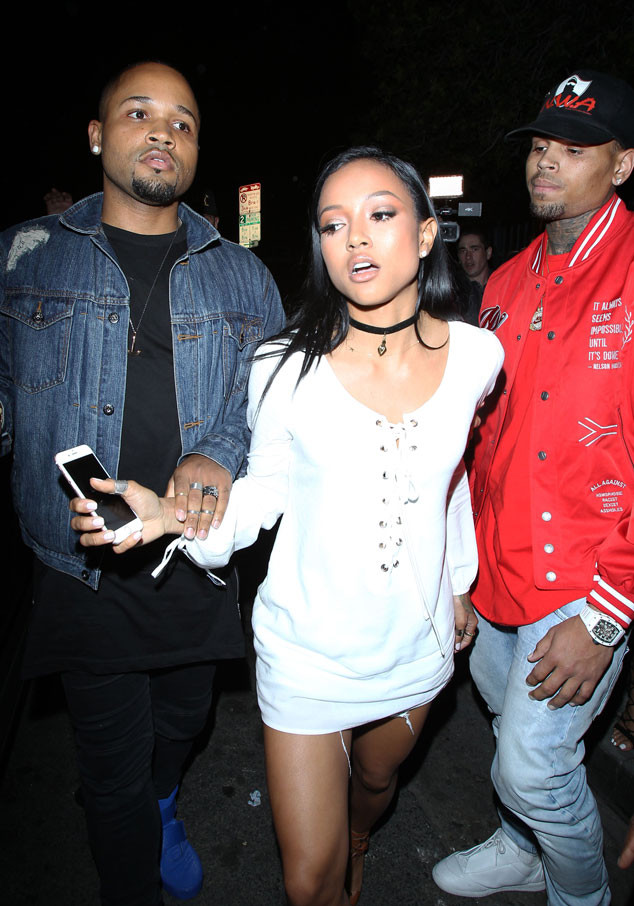 3rd Eye/WENN.COM
What could have been a fun girls' night out turned into nothing but drama for Chris Brown's ex Karrueche Tran.
The model-actress showed up at Playhouse nightclub with several of her gal pals Thursday night when she ran into the singer, marking the first time the former couple has been spotted together since their split three months ago.
After Brown bought a table right next to Tran and her friends, she decided to exit the hot spot and grab an Uber.
It was then that the star followed her into her car, ultimately refusing to exit the vehicle after being asked to leave.