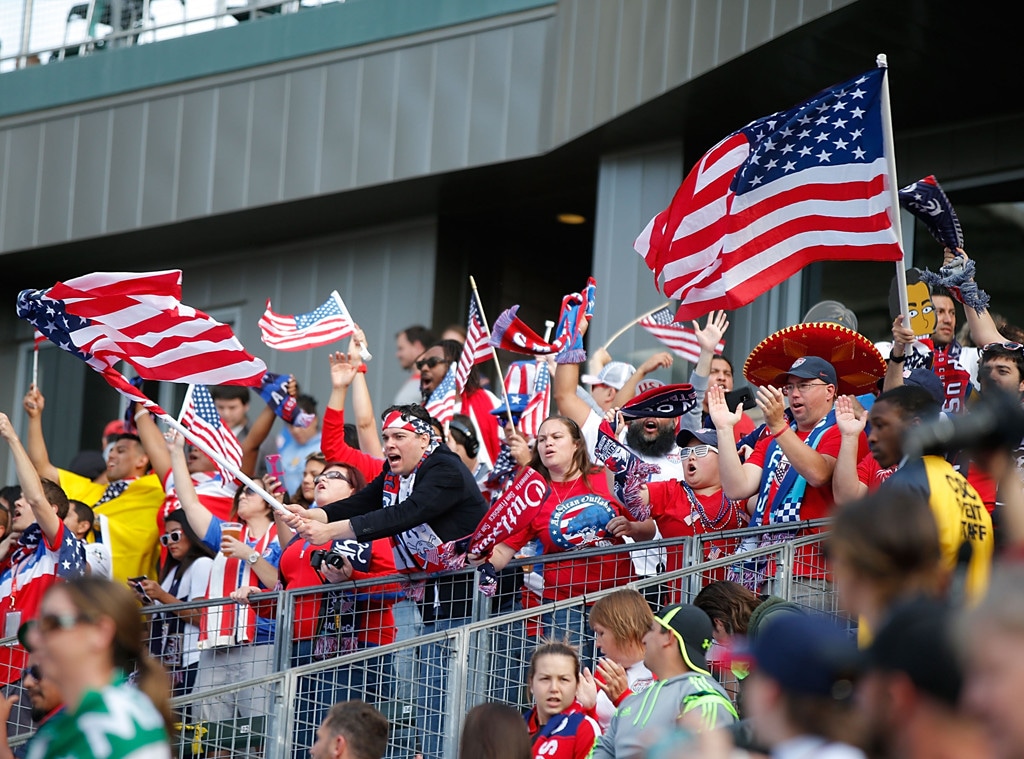 Joe Scarnici/Getty Images
The 2015 FIFA Women's World Cup kicks off (puns!) on Saturday, June 6, so you'd better get ready. And we're not talking about preparing your red, white and blue gear or making sure your DVR has space or even checking that your couch is adequately broken in for all the games you'll be watching.
We're talking about upping your trash-talking game. This is serious. This is about pride in your country! This is about sports! THIS IS ABOUT AMERICA.
Now, hopefully you know that the U.S Women's National team is one of—if not the best, team in the world. We're used to total World Cup domination, but we're sure you have some people in your life who are cheering for Canada, Germany or maybe Spain. So we wanted to help our fellow Americans out by offering up some examples of smack-talk you can deliver via text.
Because if there is one thing the U.S. loves more than winning, it's rubbing it in people's faces.
1. You can show them simple math:
2. The classic "U.S.A!" chant:
3. Use intimidation via our team photo:
4. If we're playing Canada, you know that photo to use:
5. Or just mock them for being a Canadian:
6. Just a bunch of threatening emojis always gets the job done:
7. As does sending the American flag over and over again:
8. Or just rub some knowledge in their face:
9. Remind them what's at stake, and then remind them you'll be the one winning it:
10. Send them all the American memes you can find:
11. Seriously, just go nuts:
12. You can be polite, yet cruel:
13. Send them the lyrics to "The Star Spangled Banner" so they never, ever forget:
14. Bring up this very important moment in sports history:
15. Make good use of those flag emojis:
17. Trick them so they click on patriotic links. The one we chose sends our enemies to this video.
18. When in doubt, use Ron Swanson:
Good luck, U.S.A.! We'll be watching you take over the tournament, as per usual.
AMERICA!