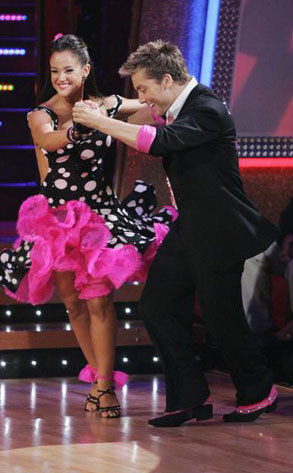 ABC/KELSEY McNEAL
OK, Dancing With the Stars people. May as well get your full-body scans now.
Freshman DWTS pro Lacey Schwimmer revealed Wednesday that she has been diagnosed with endometriosis, the very same condition that required Julianne Hough to go under the knife yesterday.
The 20-year-old West Coast swing specialist, who cut her TV teeth as a finalist on So You Think You Can Dance last year, tells The Insider that she opted to get checked out after realizing she had symptoms similar to what landed Hough in the hospital last week.